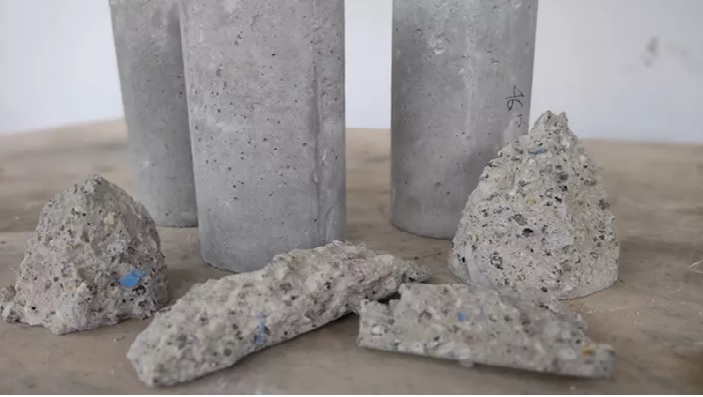 World Construction Today – By using disposable personal protection equipment (PPE) to strengthen concrete, engineers at RMIT University in Australia have created a novel solution to dramatically reduce the amount of trash produced by the pandemic. For the first time, a team from RMIT has looked at the viability of turning three important forms of personal protective equipment- isolation suits, face masks, and rubber gloves—into concrete.
The experiments conducted by RMIT School of Engineering researchers show the potential for PPE to be utilised as a reinforcement material in structural concrete. They were published in the journals Case Studies in Construction Materials, Science of the Total Environment, and Journal of Cleaner Production.
According to tests, shredded PPE can improve concrete's resistance to cracking and strength by up to 22%.
The industry collaborator of the RMIT School of Engineering team intends to apply these study results in a field project.
An approximate 54,000 tonnes of PPE garbage has been generated on average daily worldwide since the COVID-19 outbreak began. Every month, disposable face masks are used and discarded in excess of 129 billion across different countries. PhD researcher Shannon Kilmartin-Lynch, the study's first author, said it used a circular economy strategy to solve the problem of handling medical waste.
Kilmartin-Lynch, a Vice-Indigenous Chancellor's Pre-Doctoral Fellow at RMIT, stated that they urgently need workable ideas for the ever-increasing pile of COVID-19 created waste – this dilemma will exist even after the pandemic is gone.
According to the research, adding the correct quantity of shredded PPE to concrete can increase its tensile strength and longevity. Dr. Rajeev Roychand, the co-lead author, claimed that there was a great opportunity for the global construction industry to contribute significantly to the conversion of this trash into a useful resource.
Although their research is in its early stages, these encouraging preliminary results represent a significant step toward the creation of efficient recycling methods to keep discarded PPE trash out of landfills, according to the author.
Power and adaptability
Disposable face masks, rubber gloves, and isolation gowns were shredded and then added to concrete at varying quantities, ranging from 0.1 to 0.25%, in three different feasibility experiments.
The study discovered-
Compressive strength increased by up to 22% with rubber gloves.
Using isolation gowns increased compressive strength by 15%, elasticity by 12%, and tolerance to tensile moments by up to 21%.
With a mask, compressive strength rose by up to 17%.
PPE waste from the health care industry and the general public, according to corresponding author and research team head Professor Jie Li, is having a major influence on the environment.
Even when properly disposed of, throwaway masks still end up in landfills, Li added. They have all seen throwaway masks lying around on the streets.
With a circular economy model, they could prevent that waste from ending up in landfills while extracting the true benefit from these resources to build better products. It's a win on all fronts, said the author.
The research's next stage is to assess the feasibility of combining the PPE streams, come up with workable implementation plans, and prepare for field tests. To advance the research, the team is eager to work with the health and building sectors.