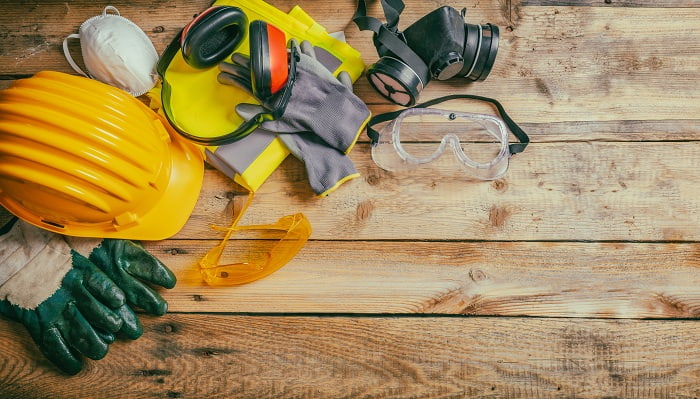 A construction site is one that inherently comes with a lot of risks, given all the work that goes with it, as well as the materials used there and the dangerous working conditions. It follows then that whatever your job position is, as long as you're on a construction site, you need to equip yourself with the right workwear. It's an extra step for your own safety, so it's definitely not one for you to skimp on.
At a minimum, you'd be informed of what the necessary workwear standard is. They should normally be of high quality and able to withstand any type of weather while being comfortable, according to mancaveworkwear.com.au. Surely, you'd be able to find such quality work gear from this and many other reputable sources where you can search and shop for workwear. Some companies may provide some of the construction protective gear, while there are others you'd have to invest in as a necessary part of your job. But they're worth spending on and wearing as there's no substitute for workplace safety.
With that said, here are five of the workwear trends you have to observe once you step into a construction site.
Safety Goggles
Safety goggles or glasses are inexpensive, so there's no reason at all why you shouldn't consider buying one. Especially if you're working with wood or steel and small debris may be all over the place, you need to protect your eyes. There are many features that come along with safety glasses. It's up to you to choose according to what features you're after when it comes to safety wear.
For instance, if you regularly work outdoors, you may want to take the extra step of getting a pair of tinted safety goggles. This would provide you ample protection from the sun. You can also look for goggles with anti-glare or fog features. But more importantly, choose safety goggles that fit your head comfortably, as a minimum standard.
Ear Protection
Ear protection, as part of the necessary workwear requirement on the construction site, means wearing earplugs and earmuffs. On days when there aren't any loud noises, you can choose to forego the ear protection. But on days when the noise on the site gets too overwhelming, it's a must to wear ear protection.
To ensure safety, it's best to wear high-quality ear protection. It should fit your head and ears well enough so that it's snug and won't fall.
Face Shields
Full face shields aren't always necessary on the construction site. But if you're grinding, cutting, or chipping, full face shields are a must. This is on top of your safety goggles, just to give you an added layer of protection. If you're wearing one, you can be certain flying debris won't make it into your nostrils, mouth, and ears. You can also protect your face from being scratched if the flying debris is sharp.
In choosing face shields or protection, these standards are a must:
They shouldn't restrict the function of your other personal protective equipment.
They should protect your face against other workplace hazards.
They should be durable and easy to clean.
They should be easy to wear.
The proper face shields and protection would be able to keep you safe against hazards, such as the following:
Hazardous chemicals;
Potentially infectious biological materials;
Radiation;
Soldering or spattering of hot metal.
Masks And Respirators
In a highly dusty construction site, wearing masks and respirators is another standard to follow. Toxic airborne particles not only have a temporary impact on your health as allergens, but they may also result in serious respiratory illnesses. Think asbestos, for instance.
So if your job exposes you to toxic airborne particles regularly, wearing a mask and respirator is a nonnegotiable extra step, in the name of your health and safety. A good tip to follow is to go for a good-quality respirator mask. This often provides more protection than an ordinary disposable mask would. Also, respirator masks can last long as all you need to do is to have extra filters on hand.
Foot Protection
Construction boots are a must and a classic workwear trend on the construction site. When you work in construction, you'd be on your feet the whole day. It means aside from ensuring your feet stay comfortable the entire day, you also have to protect them from all the potential hazards they could be exposed to. These include slippery floors, falling materials and debris, and puncture wounds.
If you have good quality construction boots with you, they can last you through so many years of use as they won't give in to wear and tear so easily. So think of your boots as a part of your work uniform you need to invest in.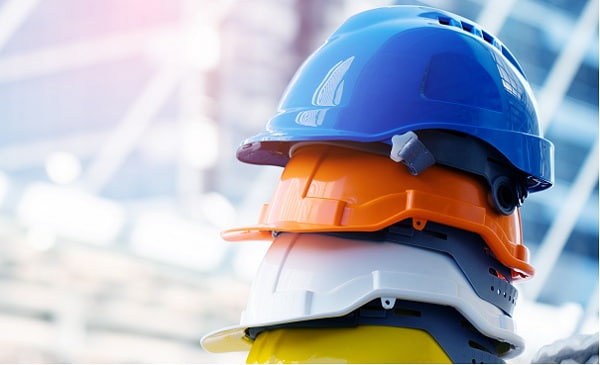 Final Thoughts
The list above includes some of the basic protective workwear you have to don while on the construction site. However, this isn't exhaustive. The higher the hazards in your construction site are, the more protective gear you'd have to wear. The standards can also differ depending on where you're reading this from. The whole point is to give you that understanding that the construction site isn't the right place for you to skimp on your workwear. To keep your job and protect yourself from inherent safety risks, ensure you're observing and wearing proper safety gear.