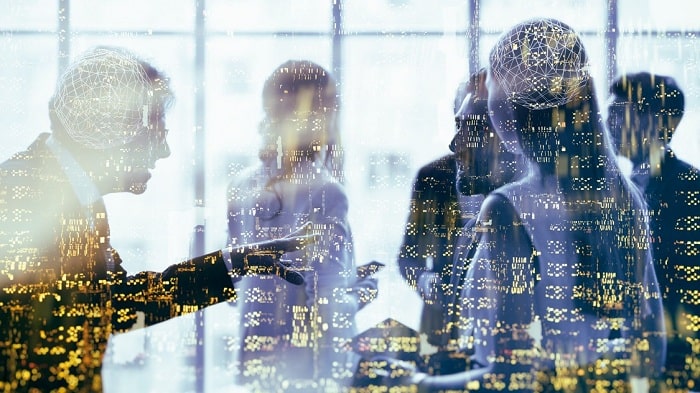 Smart Buildings specialists, OKTO Technologies, has launched a new 'Wellness Division' – OKTOair, a solution set to bring a 'breath of fresh air' to the UK thanks to its Artificial Intelligence-led air filtration solution, which has been fast-tracked due to the Coronavirus pandemic.
The new AI-led disinfecting filtration system, which is specifically designed to address indoor air contamination, is so advanced it has been proven during testing to remove a proxy virus for SARS-CoV-2, the virus that causes Covid-19, from the air with 99.98 per cent elimination within 10 minutes and 100 per cent in 45 minutes.
OKTOair's new suite of Wellness Technologies will reassure occupants that the air they breathe is of optimum quality. The Artificial Intelligence-led system was specifically designed to address and eradicate the problem of indoor air contamination and natural allergens and pollens. The system will consistently monitor, contrast, and manage indoor air quality, temperature, and humidity. The high-end technology also incorporates a user-friendly dashboard to keep occupants fully informed and updated on all aspects of air quality inside and outside their properties.
Ahead of the launch of OKTOair this week, Managing Director of OKTO Technologies Philip Dowd says he believes the system launch is timely for businesses across the country.
"Never before has the public need been more focused on feeling safe and protected in the home or work environment," says Dowd. "We fast-tracked the launch of this system as a result of Covid-19 because we feel it will have a positive and helpful impact for hotels and businesses across the country as they reopen their doors. OKTOair elevates our Smart Buildings Technologies ethos to a new level by creating living spaces which enable occupiers to thrive and flourish.
"In the midst of the most densely populated and polluted city centres, where property prices are at a premium, our solutions offer optimum control, comfort, health, wellbeing and ultimately, peace of mind."
The new systems are available now either as a stand-alone installation or can be included within OKTO Technologies' existing user-focused Smart Building Systems.