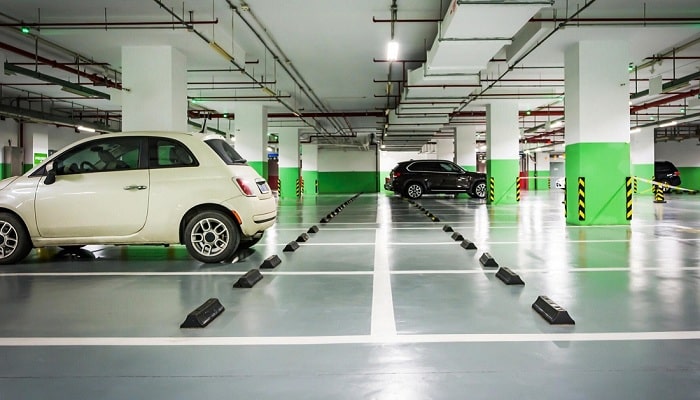 Australian tech company Divvy is deploying its Internet of Things (IoT) I/O Controller to help building managers automate car parking and property functions using smart building technology.
Divvy says its technology offers building managers the ability to control the on/off functions of low-voltage assets such as parking gates, door latches, turnstiles, or water pumps.
Divvy says the smart building market is projected to reach $32 billion over the next three years with technology in the space offering the potential to reduce facilities capital and operating costs by 50%.
Built on the Microsoft Azure platform and powered by Azure Sphere microcontrollers, the DIVVY IoT I/O Controller all-in-one smart box leverages the IoT to securely gather digital input from sensors, translate information in the cloud, and generate straightforward output commands to control equipment.
Divvy says that while it was built and piloted for the parking garage industry, the DIVVY IoT I/O Controller has the capacity to be used in new or existing smart building applications globally.
According to Divvy, while trends show that IoT adoption is increasing in smart buildings, "even sophisticated software teams can be daunted by how to integrate advanced IoT technologies with legacy equipment".
"While smart buildings are fast becoming reality, the fact remains that old equipment still exists in buildings and car parks everywhere," said Peter McAlpine, DIVVY Operations Director.
"We needed a device that could connect this traditional equipment to the IoT and bridge the gap between the past and the future.
"We developed the IoT I/O Controller to offer our clients the highest level of building and data security, automation and control, allowing them to bring their buildings into the future."
Halina McMaster, Principal Group Program Manager, Azure Sphere, Microsoft said: "When we introduce connectivity into more of the places we live and work, it's critical that every experience and every IoT device be secured.
"DIVVY has prioritized security as part of their mission to enable connectivity and to make it easy to gain control and insights when designing solutions for smart spaces.
"We're glad to partner with DIVVY, who understands the need for security when transforming customer spaces and experiences.
"The DIVVY I/O controller, powered by Azure Sphere, will unlock innovation and help protect connected devices and equipment against attacks that could harm privacy, data, infrastructure, and even physical safety," McMaster concluded.