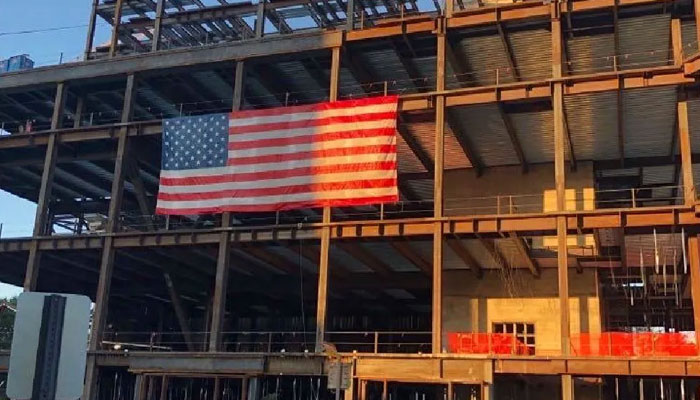 Despite economic and geopolitical obstacles, construction starts in the United States should continue to rise for the rest of the year, as per Dodge Data & Analytics research. The majority of this optimism originates from the number of projects in the works, or those that have been planned but not yet started, according to Dodge Chief Economist Richard Branch, who spoke at a webinar recently.
He went on to say that the fact that the number of projects ready to break ground is increasing, despite rising energy and material prices and the conflict in Ukraine, is encouraging. During the webinar, Branch stated that they feel reasonably good about the prognosis for building starts in 2022. They have seen fluctuation but an upward growing trend in the Dodge Momentum Index over the last year, Branch added, referring to the dollar value of building projects as they start the early stages of planning.
Branch did add a few qualifiers to his projection, stating that it is based on three fundamental assumptions:
Each succeeding wave of the COVID-19 outbreak has a smaller economic impact.
That the conflict remains within Ukraine's borders and subsides dramatically by next year.
The Federal Reserve can increase interest rates to fight inflation without causing a recession in the United States.
This last assumption, according to Branch, is at best dubious. Dodge estimates that the chance of a recession in the next year or so is unreasonably high, at around 35%. Nonetheless, he stated that the most recent projection did not predict a recession.
A recession starting in late 2022 takes a substantial chunk out of the growth rate for non-residential structures in that recessionary scenario, Branch added. One will see a significant drop in commercial construction in 2023 as a consequence of a recession that begins in late 2022 and concludes in the mid-second quarter of 2023. The commercial markets, unsurprisingly, are the worst hit.
Issues with the supply chain
Supply chain interruptions continue to be a problem in all industries, not just the construction sector. Construction materials prices increased by roughly 20% in 2021, and these variables will continue to affect builders.
There are still some substantial challenges at docks, and significant transportation and logistics challenges, Branch said during the webinar, but he does believe the trajectory there is constructive and should contribute to commodity pricing calming off later in 2022 and early 2023. It is indeed obvious that if material prices didn't rise as quickly as they do, construction starts would be far higher than they are presently.
Further to the prospects that one is expecting in construction in the US, there are a certain factors that must be considered with all dimensions and geographies put together.
Growth in the industry will be fuelled by customers who are looking to create more robust supply chains through projects in the Western United States such as chip manufacturers.
Construction activity in the Northeast region of the US is being hampered by a number of factors, including COVID-19, inflationary pressures, distribution network worries, and the possibility of a depression.
The amount of enthusiasm in the Midwest US is not quite on par with that found in other locations, but the region is home to some very remarkable performers who are capable of amazing things.
Although there appears to be a slowdown in the construction arena in Texas and Florida, the warehousing business is showing signs of decent growth.