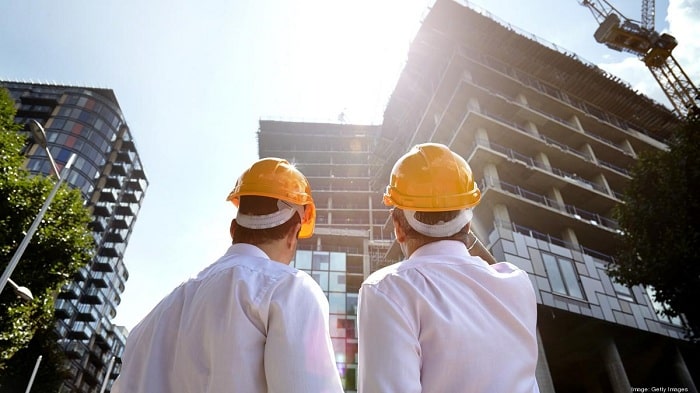 Florida's general statistics are coming in better than other states, said Michael Bourré, president of the Florida Home Builders Association, during a panel discussion hosted by GrayRobinson, P.A.,
Although the construction industry is dealing with Covid-caused disruption, the industry might have a positive future in Jacksonville, industry experts said.
"Single family permits are up 8% year-to-date, multifamily is down currently at 2% in Florida. Single family is sitting right now in a stronger position than our national counterparts – Florida's population grew almost twice as fast as the national [average]," said Bourré.
Bourré acknowledged the impact of Covid-19, nothing that employment dropped to 87% at the height of the government-mandated shutdown. With employment back at 97%, Bourré said Florida is in a much better position than states such as Nevada and Hawaii, which he cited as having an unemployment rate of 30%.
"Florida is certainly in a much better place and back on track," Bourré said.
He added that the remodeling market has sped up, in part due to people working from home. He also touched on mortgage interest rates, stating that he believes they'll stay below 4% through 2022 and noted that millennials and Florida's growing Hispanic population are contributing to an increase in home purchases.
That doesn't mean there aren't challenges, including a shortage of labor.
"Going into this situation in January 2020, most of us in the industry felt that labor shortages were our biggest challenge – and I can tell you that has not eased significantly if at all during Covid-19," said Gary Griffin, president of the Associated Builders and Contractors of Florida. "I think that has been offset by the fact that we've had people out of work."
Contractors are faced with significant backlogs on projects and supply chain issues – but he said the supply chain issue hasn't prevented contractors from moving forward.
"We were concerned that we could have some projects that we weren't able to get materials that are needed to get work done – and I'll tell you, they've existed – but they've been sporadic, they've been manageable," Griffin said. "They've definitely had an impact, but it's not an impact that is going to perhaps delay an opening."
Griffin looked to the future, saying that while the present situation may be tough, it's not unlike other crises faced in the past.
"I really do think this event is more likely to be like 9/11 – far more so than what we went through in 2008-2010," Griffin said. "Again, we're all going to survive this. I think we're in a great position to do so. I think we're going to see a return to normalcy before it really has a negative impact on our industries."