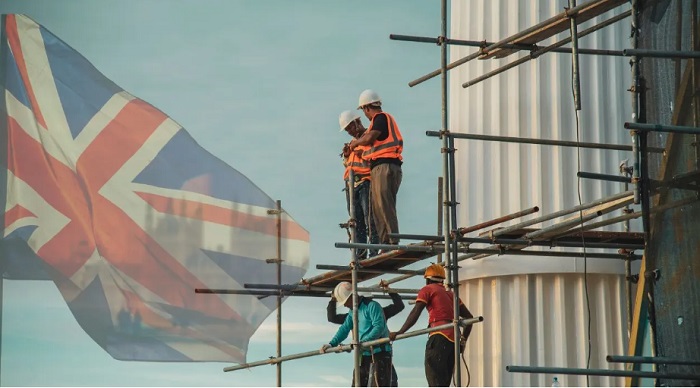 The UK government has included bricklayers, plasterers, and other construction jobs in the "shortage occupation list" to ease labor shortages partly caused by Brexit. This move relaxes visa restrictions for these sectors, as well as fishing jobs, which are facing significant worker shortages. The Home Office believes this will support the development of crucial national infrastructure and foster growth in related industries.
Workers in shortage occupations can now receive a skilled worker visa even if they are paid 80% of the standard job rate. They will also benefit from a lower application fee, provided they have a job offer from a sponsoring employer and meet English language requirements. The decision to add construction workers to the list was recommended by the independent migration advisory committee, which already includes care workers, engineers, web designers, laboratory technicians, and healthcare roles.
This move has led to criticism from some Conservative MPs, who argue that it contradicts previous promises to reduce immigration. The UK saw record migration of 606,000 people the previous year, a 24% increase from before, while asylum case backlogs reached an all-time high.
Brexit has exacerbated existing worker shortages in the construction industry, as EU citizens can no longer work in the UK without visas. Many EU workers also returned home during the Covid-19 pandemic, further contributing to the gaps in the labor market.
Build UK welcomed the inclusion of five occupations in the shortage list, as it will help the construction industry address staffing shortages and continue delivering essential projects like schools, homes, hospitals, and infrastructure. On the other hand, some critics argue that the focus should be on training the British workforce instead.