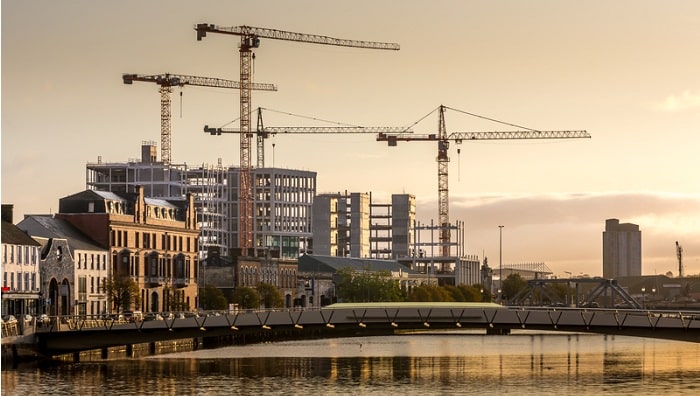 A construction insight and intelligence company has released its UK Construction Industry Forecast for 2023-2025, highlighting significant challenges ahead. The forecast predicts an 18% decline in the construction industry in 2023 due to difficult economic conditions. However, there is optimism for recovery, with projected increases of 12% in 2024 and 3% in 2025. The decline observed in the first four months of this year is attributed to the aftermath of the previous year's mini-budget and a pessimistic outlook impacting investor and consumer confidence. Ongoing conflicts, material shortages, inflationary pressures, and recent interest rate spikes are expected to further delay construction projects, leading to an anticipated 18% decrease.
Despite the challenging start to the year and persistently difficult conditions in the latter half of 2023, the forecast anticipates a revival of construction growth in 2024 and 2025. The presence of strong development pipelines is already contributing to increased project starts in the industrial and office sectors. Additionally, improved consumer confidence and real-wage growth are expected to stimulate activity in consumer-related sectors.
In 2023, public sector construction is expected to provide a relatively positive aspect, as government departmental capital programs receive a boost from underspending carried over into the current financial year. However, disruptions in project starts are likely to occur in the lead-up to the next general election and after it. This is because a new administration plans to review and consolidate ongoing public sector investment programs.
The pattern of construction activity in the UK is undergoing reshaping due to economic slowdown and structural changes, while new regulations are transforming project delivery methods. The industry is currently in a state of extreme uncertainty and faces a challenging period in the coming year. Nevertheless, there are opportunities on the horizon. Structural changes are expected to create new prospects in logistics, office, and retail refurbishment, as well as the repurposing of unused commercial premises. To capitalize on these growth areas and emerging opportunities over the next three years, firms will need to be agile and adaptable.