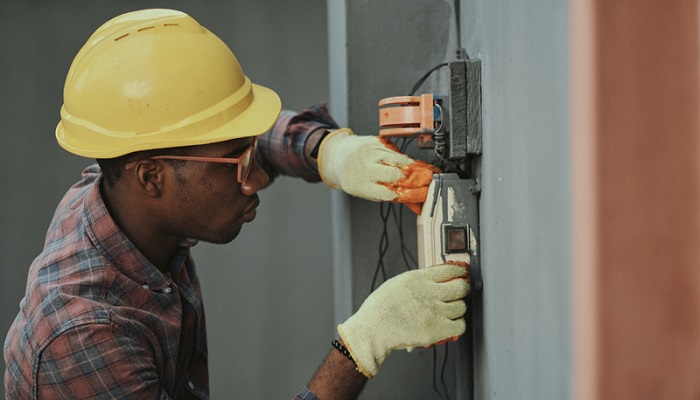 According to one of the debt advisory specialists, the UK electricians market is thriving and surpassing other sectors in property construction. In 2023, the electricians market is projected to reach £26.38 billion, representing 30.9% of the property construction industry. Plumbing, heating, and air conditioning follow as the second largest market at £19.73 billion, accounting for 23.1% of the industry. Joinery installations hold a value of £13.56 billion, making up 15.9% of the property construction sector.
Smaller market portions include glazing (£1.52 billion and 1.8%) and plastering (£2.57 billion and 3.0%). The demand for glazing may potentially increase as the government encourages green home improvements. Despite a slower property market in 2023 due to mortgage rates impacting demand, there is a consistent demand for construction professionals, resulting in rising revenue across all eight sectors. Electricians, bricklayers, and door/window installers can find ample work and profitability in their respective markets.
It is surprising to note that the glazing sector has not seen much revenue growth despite the government's focus on Energy Performance Certificate (EPC) improvements. From the end of 2025, landlords will have to ensure a minimum EPC rating of C for new tenancies, which is expected to increase demand for glazing services as homeowners rush to comply before the deadline.
Meanwhile, the bricklaying and specialized construction services sectors have experienced the fastest year-on-year growth of 6.5%, with an estimated value of £12.93 billion in 2023. However, the market is still recovering from the pandemic-related decline that caused it to shrink from £14.34 billion in 2020 to £11.43 billion in 2021.
Electricians (3.3%) and painters (3.2%) are also experiencing revenue growth, while the glazing sector is seeing minimal change (0.4%) year-on-year. Overall, the UK property construction market is expected to see a 3.5% revenue increase in 2023, although this growth may be offset by the country's high inflation rate this year.