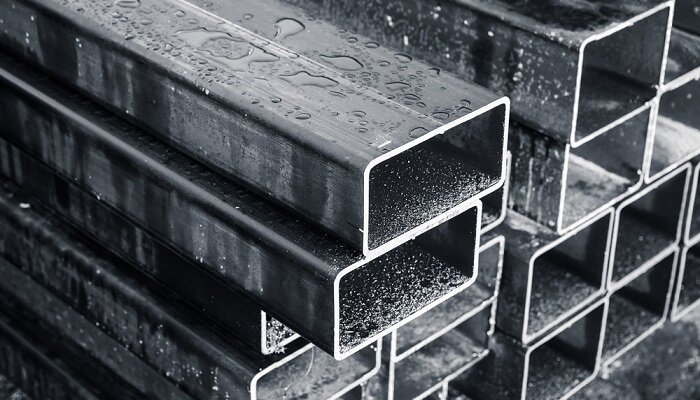 The Australian Steel Institute has gone on to launch Steel Sustainability Australia, one of the certification programmes that gives a crystal-clear pathway for steel businesses to function in a more responsible and transparent way while also playing a major role in a future that's environmentally and socially sustainable.
As per ASI, the shift to net zero happens to be one of the world's major challenges, which asks for a complete transition from where we are now and how we live, work, consume, build, and also travel.
It is well to be noted that the built environment will go on to play a significant role in this transition. As per World Green Building Council, 75% of the yearly global greenhouse emissions happen to be from the built environment that includes buildings as well as infrastructure. 
With almost 75% of the infrastructure that will be required by 2050 still to be built, it is crucial that design as well as investment decisions that are made at present take into account the scale, severity, and scope of climate change that are going to affect the built assets.
As per Jerusha Beresford, the ASI Sustainability Manager, the SSA certification programme has been developed in accordance with the ever-present focus on sustainable performance as well as the decarbonization of the Australian construction sector, which includes an exponential surge in lower carbon demand and construction materials that happen to be responsibly sourced.
Jerusha adds that all this is borne from the worldwide focus on climate change as well as net zero emission targets that are set by governments and companies alike and also the requirement for a more sustainably functioning society in growing city populations.
Specifiers have to be able to pinpoint more sustainable building products, and the steel suppliers have to have certification that their respective products are manufactured as well as processed sustainably and happen to be sourced via supply chains that are both ethical and responsible.
Apparently, the SSA programme engages the whole steel value chain by making sure to certify downstream steel businesses like roll formers and fabricators, as well as reinforcing processors, and also verifying upstream steel manufacturers against best practise ESG indicators in sync with the principals supporting the responsible product framework laid down by the Green Building Council of Australia.
It is well worth noting that the SSA programme also goes on to offer engineers, specifiers, builders, and the government a way of identifying sustainable steel suppliers through transparent and consistent measurement of ESG impacts across the entire value chain of steel.
The SSA programme happens to be a recognised initiative that falls under the GBCAs responsible product framework, the rewarding points which fall under the green star rating tools. Jorge Chapa, Head of Transformation at GBCA remarks that as a builder and developer, one's objective is to make a great building that brings along with it outstanding investment, gets aboard tenants and also goes on to meet all CSR needs.
Due to this, the products that are used in the development have to be healthy, responsible, and at the same time drive environmental initiatives.
The fact, as per Jerusha, is that the building products need to be produced as well as installed in such a way that they go on to lessen the impacts on nature and also drive the carbon content reduction.
Notably, when it comes to GBCA's responsible product framework, there happen to be numerous credits that go on to apply through building and steel, like the responsible envelope credit and structure credit, as well as the credits around emissions and embodied carbon within a structure.