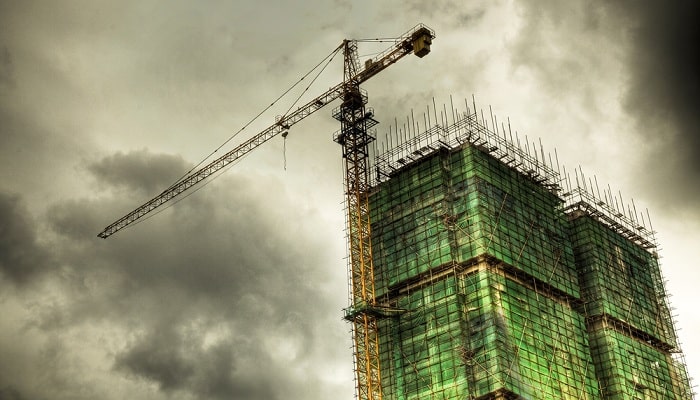 In a post-pandemic world, will municipalities rethink policies and regulations to permit more green or sustainable design and construction. Speakers at a webinar hosted by the Canada Green Building Council (CaGBC) recently in Guelph, Ont. hope so.
Panellist Alex Chapman, executive director with Our Energy Guelph, said among the innovations in Guelph now is a self-contained, high-performance back yard office/cabin, developed by The Cabin Office Company, also from the city. "It's a solution for people making the decision to work from home for the long term," he said.
That shift could be sustainable after the pandemic, triggering municipalities like Guelph to rethink commercial zoning regulations for alternative uses, he told the webinar.
Chapman's company, which sees Guelph a net-zero carbon city by 2050, has submitted a proposal to city council to start a program called Property-Assessed Clean Energy, which attaches financing to a property, rather than a property owner, for a major energy retrofit.
The program is successful in the U.S. and variations of it have been employed in Canadian cities, including Toronto, he told the webinar audience.
Chapman said mortgage lenders have sound reason to change lending rules for owners of high-performance residences because they present lower risks than owners of code-built residences.
By adding $20,000 to a mortgage through the installation of solar panels owners reduce their exposure to volatile utility rates, he said, adding high-performance buildings are sustainable for longer periods through power failures.
Jeff Ranson, the Greater Toronto regional director of the CaGBC, said "recognized labelling" would help mortgage lenders distinguish high-performance residential designs from conventional ones.
Unto Kihlanki, president of TALO Architect Inc., which focuses on green and sustainable residential designs, told the webinar audience he is encouraged that the design and construction of net-zero apartment buildings will become cost-effective "very soon."
He said one way of shifting to net-zero design in multi-family residential is to eliminate long double-ended corridors in favour of designs with residential units with entries open to the outdoors.
"It would go a long way to mitigate the spread of infectious diseases (such as COVID-19)," Kihlanki stated.
While the architect is optimistic about green's future, he said because the pandemic has created economic uncertainty, one developer has scaled back a net-zero project designed by TALO to a conventional design.
While David Brix, principal of Guelph's Terra View Homes, expected a "2010 recession slowdown" when COVID-19 hit, short of a quick pause in spring, home sales have been brisk and prices have escalated.
Brix, whose company has built net-zero residential, thinks it is a viable option for municipalities like Guelph to fast-track high-performance green developments to help that industry grow.
He said if residential required energy efficiency ratings, sellers would be motivated to make energy improvements to increase the value of their product.
Brix said over his 30 years as a builder, Guelph residents have generally tended to be more accepting of green technologies than those in neighbouring communities.
"It has been an easy jump for us to go to net-zero ready here."
The builder's experience correlates with some provincial statistics. In 2016 solar installations were 50 per cent higher in Guelph than the provincial average.
"People want to do the right thing here and make sure it pencils out," he said.
Kihlanki said while much of the high-performance development in Guelph is infill, the regulatory burden remains high.
"What could be done at a provincial level would be to recapture the uncertainty of the risk of approvals. It would be a great step forward…to address that missing middle and to those small infill projects," he said.
Brix, who said customer ignorance of net-zero standards is a hurdle to sales, suggested agencies such as the CaGBC might produce educational material to increase the public's understanding of high-performance designs.
The barriers are not construction but rather regulations, incentives and education on the importance of green design, he said.