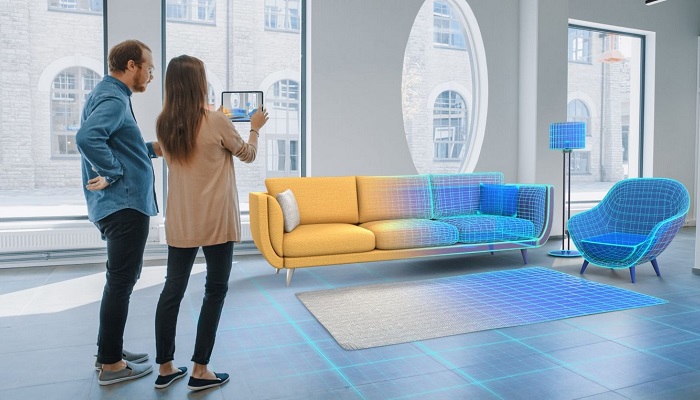 Furniture has existed for ages. Right from the beginning, the ancient civilization wanted to stop being nomadic and stick to one place. A seamless chair or a bed paved the way for the significance of furniture in the years to come. Apparently, furniture transitioned from a necessity to a tool that expressed ideas, innovation, and, of course, authority. The techniques used to craft furniture have evolved with time, and consistent and continuous enhancements have been an integral part of the shift.
Technology adoption for furniture manufacturing and design
The days of monotonous designs and repeat patterns have indeed come to a standstill. Beside the comfort element, new-age consumers aren't that aware of the design and aesthetics of the furniture, and that is where technology comes into picture. There are numerous technologies that influence the manufacturing and design of furniture.
3D Printing
This emphatically streamlines, simplifies, and reduces the cost involved in the furniture design. The capacity to bring about lightweight furniture options, and that too inexpensively and in no time with the help of 3D printing, enables the designers to broadly check their designs as well as achieve the most beneficial traits when it comes to the finished piece.
It is well to be noted that modern 3D printers can go on to bind tiny grains of concrete, plastic, glass, metal, as well as ceramics together. These machines have the capacity to print any three-dimensional model that the user possesses. All that the individuals have to do is take the digital file along or share it at the location where they want the furniture to get printed.
Augmented Reality
This tech isn't just used in high-end cameras or video games on smartphones. AR indeed happens to be a game-changing innovation that exists in the furniture sector, allowing designers as well as manufacturers to superimpose virtual objects in the real-world arena. In these cases, Augmented Reality apps happen to be useful when it comes to placing the preferred piece of furniture in the real space, thereby giving a perception when it comes to design, colour, and scale, as well as how the space is going to look after the pieces of furniture get placed.
Artificial Intelligence
AI enhances human resources by ensuring to automate the design logic with the help of algorithms. In order to arrive at the most apt design solution, the system control can go through unlimited iterations that happen to be based upon pre-determined parameters as well as orders that happen to be set by the customers. To cut a long story short, AI puts in place generative design so as to integrate the operations of the 3D printer by way of numerous shapes and design tests with minimal parameters that are minimal.
Virtual Reality
This happens to be a revolutionary tech that enables individuals to experience the comfort provided by the furniture virtually. VR is used with an ocular device and helps the individual experience the piece of furniture as well as its comfort before it gets manufactured. Customers are able to simulate comfort in a virtual setting and can suggest changes as and when necessary. Virtual Reality is undoubtedly a popular technology across the furniture sector to guide negative as well as positive perceptions as far as furniture manufacturing and its design process are concerned.
Internet of Things
This refers to sensors as well as smart tools that get linked through the internet. These devices can get valuable data, help with the features and operations of items to which they are linked, or at the very least send notifications. It is well worth noting that users have consistently gone on to appreciate the IoT's usability as well as its convenience. The fact is that internet furniture can lead to individuals living an enhanced life. Just imagine getting a notification from an office storage cabinet that it is soon going to run out of printing paper or getting reminded immediately of a crucial meeting right after someone gets up after taking a nap on the couch.
Notably, traditional marketing techniques have very little influence in an era that is dominated by computers and mobiles. With smartphones trending, furniture businesses across the world happen to be investing in cutting-edge websites as well as apps so that tech-savvy customers can look into, sort, filter out, and buy furniture of their choice just with a finger touch.
These applications help in furniture buying by eradicating the need for consumers to travel to the stores, thereby resulting in a prominent savings in cost. The furniture world is getting altered to keep up with the increased use of technology and the rising trend of online shopping.