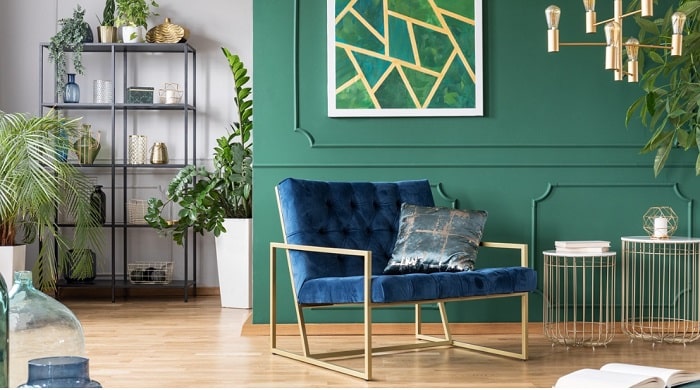 When American designers cater to high-end clients, they often incorporate various international products like French antiques, Italian glassware, and British wallcoverings. However, it becomes apparent that there are significant gaps in globally sourced decor, missing out on a large part of the map, upon closer examination.
Amy Long, a designer in Singapore, noticed that she predominantly used American and European brands. She discovered that Asia had talented local artisans and product designers whose work remained confined to their local circles. Long and Krizia Li established Vermillion, an e-commerce marketplace that sources luxury home and lifestyle items from Asian companies. The platform aims to reach a global audience and connect American designers and homeowners with global home goods.
Meanwhile, Agustin Arellano and Gonzalo Llosa are pursuing a similar mission to introduce South American heritage crafts to U.S. designers. Arellano, a Polo World Cup finalist and the first openly gay player in the event's history, and Llosa, an architect and occasional furniture designer, founded Project Pampa. This Latin American furniture, decorative arts, and rug import platform debuted for the trade in October and recently opened to general consumers.
Project Pampa curates seasonal capsule collections from diverse vendors in Argentina based on their local community connection, sustainability focus, and contemporary approach to their craft. The inaugural collection highlights skilled designers in woodworking, ceramics, pottery, and rugs, showcasing their expertise in traditional craft traditions. For instance, the collection features hand-carved decorative brushes made with horsehair, reflecting Argentina's equestrian heritage.
Oplich, a Ukrainian home platform, was created to preserve traditional practices and support craftspeople during the Russian invasion. The platform serves as a resource center and connects artisans with international buyers, offering a range of products and services. Oplich focuses on women entrepreneurs who have become the primary breadwinners due to men enlisting in the war. The platform seeks to expand beyond Ukraine, representing the country's creative and traditional industries on the global stage.