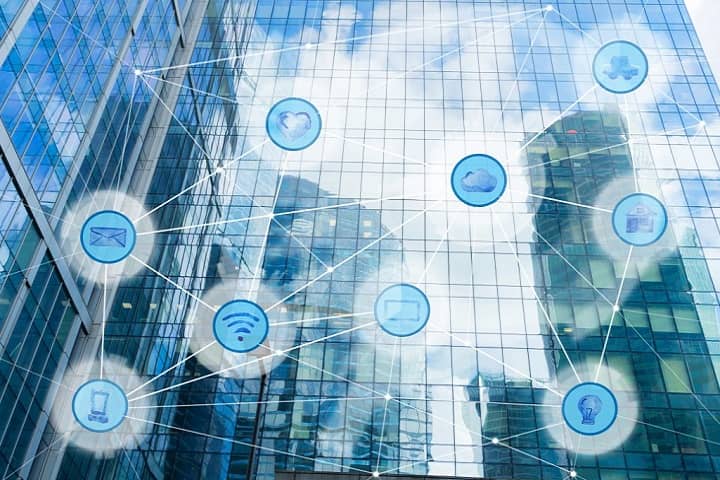 Invictus, the up and coming entryway technology company, announced its partnership with Brivo, the global leader in cloud-based access control and smart building technologies to connect Brivo's access control solution with Invictus' latest entryway technology, which includes an all-in-one software service, keyless entry, and self-guided tours for potential residents.
The integration between Brivo and Invictus makes it simpler for community members to enter their apartments, access common spaces, and book amenities without keys or fobs—all they need is their mobile device. The integration also minimizes property manager workloads by streamlining visitor check-ins, facilitating self-guided tours for prospective renters, and offering an intuitive communication portal to more easily manage communication with residents. Instead of using multiple tools for building operations and resident relations, property managers can tackle it all through a single platform with the Brivo and Invictus integration.
"Smart building technology is becoming a necessity rather than an amenity, so we're ecstatic about working with a leading proptech company like Brivo to give students and residents a modern rental experience," said Kevin DeMattio, Founder and CEO of Invictus. "Physical hardware like keys or fobs are a burden for today's renter and adds cost and administrative work for property managers. The Brivo and Invictus integration offers better access, communication, and experiences to attract residents and build a vibrant community."
With Brivo, property managers have a robust cloud-based access control solution to keep residents and assets safe and secure. The Brivo API allows the Invictus resident app to embed Brivo mobile credentials, allowing residents to move throughout the community with ease. The API also enables property managers to create and manage both Invictus and Brivo resident data and permissions within the Invictus interface, removing the need to manually update two systems.
"We're excited to partner with Invictus to empower multifamily property managers to offer residents a convenient, unified, keyless experience," said Steve van Till, Founder and CEO of Brivo. "The modern apartment dweller is prioritizing buildings with smart amenities because it makes their lives easier. By integrating Invictus and Brivo, residents get more out of their living space, which helps improve resident retention for property managers."