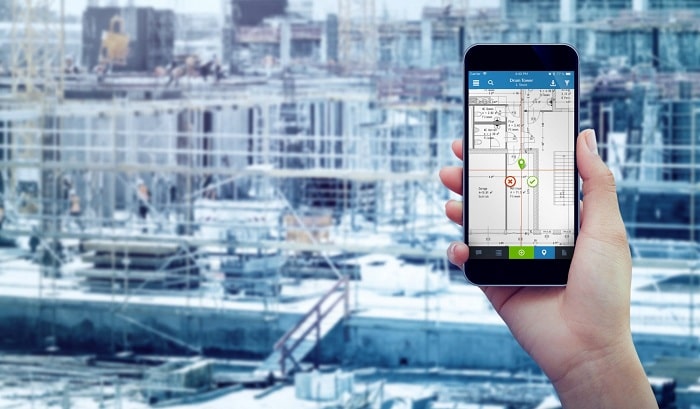 Amidst the apprehensions of the global pandemic, technology has proven to be inevitable and indispensable. Technological progress has brought in a sea change in our daily lives and work culture. Simultaneously, diverse applications of Artificial Intelligence (AI) and Machine Learning (ML) have opened up numerous possibilities in various businesses. Through these technologies, information technology (IT) has proven to be cost-effective across myriad industries – big and small both. Automation and ML have significantly shaped the new and upcoming ventures in different sectors of the economy. And the construction industry is no exception.
Presently, every construction company is anticipating new technologies to impact the industry in an unprecedented manner. An incredible range of developments – from cloud-based collaboration to artificial intelligence (AI) – will help and improve how we develop buildings and infrastructure in India.
According to Forbes, "Platforms have a major role to play in how businesses operate in the future. Just like the introduction of machines and the first wave of computing, early adopters stand to gain while laggards will suffer under legacy thinking and technology. The more people and processes that can be brought online on one network and one platform, the greater the business benefits will be."
Top reasons where leading construction companies and other businesses prefer a construction management platform are:
Integrated Data: All information in one central location, and not scattered across various systems.
End-to-End Visibility: Consolidated data means businesses have a comprehensive view of projects and teams.
Streamlines Customer Support: Teams only have to call one provider for support, saving endless hours and headaches.
Consistent Interface: One system improves implementation, boosts adoption, and reduces training costs.
The Indian construction industry contributes immensely to the nation's GDP. Therefore, any developments occurring within this landscape will impact the GDP growth as well. Moreover, the government estimates that India will be the third-largest construction market in the world by 2030. Also, since the sector is the second largest employer after agriculture, it is expected to recruit over 75 million people by 2022.
The major trends that AI technology is expected to introduce in the construction sector are:
AI and Digitisation in Construction
Reports have shown that AI and ML will play a critical role in the functioning of the industry. Introducing AI will enable a quick generation of optimal and feasible alternatives for building design, identify the most relevant options for a project, and AI-generated models can drastically help shorten decision-making cycles. Additionally, one can use AI in risk mitigation, lend support for off-site construction and effective project planning.
Cloud Collaboration
Effective and proper communication is a pre-requisite for the successful execution of any project, even more in the case of real estate projects that are much more complex and involve a huge number of people. Majority projects stand in fragments as different teams work in silos, often with very poor synchronization. In such a case, cloud-based collaboration can be a long-term effective solution which can address this gap efficiently. The job sites use cloud technology to help engineers, site developers, and contractors manage their processes via a singular, always-connected cloud-based platform.
Robots at Construction Sites
Using robots in the construction industry is no more just a visual revelation; rather the industry is facing a constantly increasing pressure to construct quickly and so, robots are reliable and useful in this regard. The pressure is fuelling the demand for using different kinds of robots such as logistics robots, autonomous drones and building automation. The Indian government will, further, invest over $13 billion in robotics to boost the adoption of robots in construction.
Always-on & Connected Construction
An essential element of smart city infrastructure is the Internet of Things (IoT). Sensors connected with internet can monitor and manage in real-time the critical urban resources – electric systems, water and sewage. In construction, IoT is usually used for monitoring machines placed on the site floor and also for tracking the progress of work. Enhanced analytics can collect and assess data from sensors to understand signals and patterns for real-time solutions.
AI Application in the Pre-Construction Phase
Like in every other sector, enhanced data transparency and standardisation are vital. The construction industry is one involving high stakes and high rewards. Here, the ability to predict outcomes is quite invaluable and AI can do the same for it. The advanced AI technology can enable 'smart construction' via drone surveys, 3D models and mapping, extracting blueprints, improving quality of construction, simulating construction plans and forecasting critical events and project risks. This can also help identify dangerous spots and practices on the site.
Thus, the sooner firms make data interoperable and invoke necessary standards, the faster buyers, real estate firms, and investors will be able to reap AI's benefits. Overall, these trends will empower the Indian construction industry. It will adopt a digitally connected, cloud collaborated and data-driven construction in the foreseeable future.