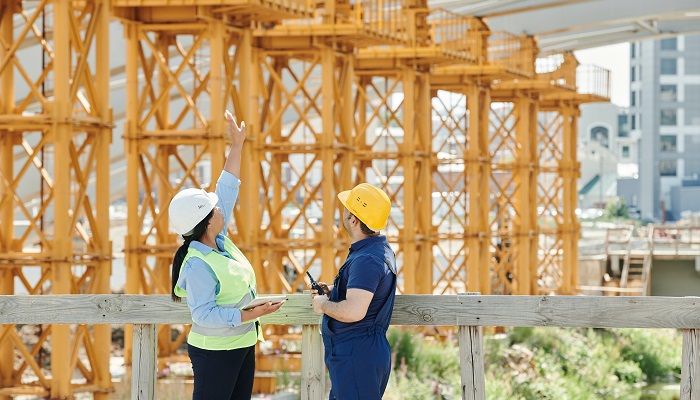 In September, the Industrial Deep Decarbonization Initiative (IDDI) declared a new green public procurement pledge that asks governments to monitor and unveil all greenhouse gas emissions linked to building materials by 2025. According to a report by the World Economic Forum, common construction materials like cement, steel, and concrete are carbon intensive and contribute about 50% of the world's industrial carbon emissions. The construction industry and climate change has become a hot topic over the years as more people are seeking ways to reduce their impact on the environment.
To reduce construction GHG emissions, the green public procurement pledge aims to offer incentives for the production of low carbon building materials. While this move is ideal for achieving climate goals, using data to monitor progress against set targets is vital. By leveraging data, governments and builders can reduce emissions linked to construction to 90% by 2050. Keep reading to understand how improved data analytics could promote green construction.
Carbon Counting
With many people seeking effective solutions to reduce their carbon footprint, sustainable buildings are gaining more attention. As a result, modern construction companies are integrating sustainability practices into their building projects. Although the construction industry has yet to leverage data fully, data analytics can help transform how people build not only individual buildings, but also public infrastructures and entire cities.
Using data analytics, the construction sector can count carbon levels in construction materials, estimate carbon emissions in buildings, and determine their progress against sustainability targets. Harnessing data analytics in the construction industry helps identify current construction sustainable methods. It also provides insights that show sustainability throughout the building life cycle, construction planning, and operation phases. When implemented correctly, data analytics can help in the achievement of long-term sustainability goals.
Improve Equipment Efficiency
Attaching data sensors on construction equipment is an excellent way of generating vital information about their utilization and performance. The collection and evaluation of equipment data also plays a crucial role in predictive maintenance. That way, you can maintain equipment in good working conditions and enhance fuel efficiency. For example, having a telematics system in skid steer loaders helps construction contractors detect potential mechanical malfunctions.
Equipment telematics also share important data about skid steer tire conditions, so you can determine when to replace rubber tracks. According to https://skidheaven.com/, tires and rubber tracks are essential elements on your skid steer loaders, as they provide traction and increase fuel efficiency. By boosting fuel efficiency, construction equipment burns less gas, resulting in fewer greenhouse gas emissions.
Designing Green Buildings
Relevant data collecting and assessment about the relationship between building designs and climate change is proving effective in designing eco-friendly buildings. Collecting large data sets helps construction contractors compare day-to-day usage of energy and power in buildings, and then integrate smart technologies into buildings to promote water and energy efficiency. For instance, builders can use data sensors to analyze water usage in a building. If water usage increases rapidly, installing a smart meter can help detect leaks that need immediate repairs to prevent the depletion of natural water resources.
Climate change is a hot topic and one of humanity's greatest challenges. To reverse the effects of global warming, governments and the construction sector have a responsibility to decarbonize building materials like cement, concrete and steel. However, to achieve global climate goals, the use of data analytics is critical. Since data analytics help in carbon counting, improve equipment efficiency, and designing sustainable buildings, it has the potential to promote green construction practices worldwide.