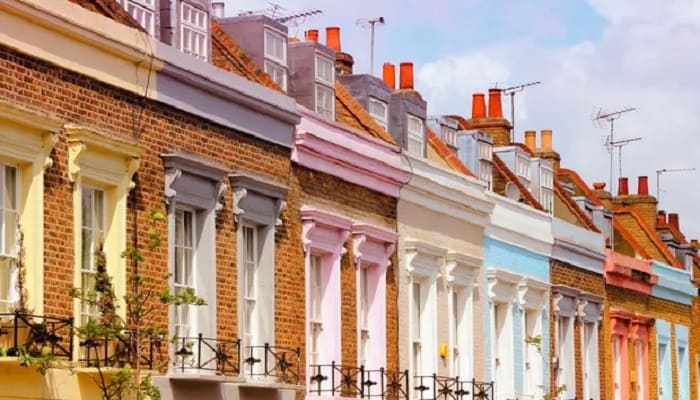 World Construction Today – After it was predicted that the number of consumers having trouble making their mortgage payments would reach a 15-year high, there were further warnings of a housing downturn in the UK. According to the Royal Institute of Chartered Surveyors (RICS), the number of homes sold in September was at its lowest level since the pandemic's peak.
It warned that falling home prices this year are due to rising mortgage rates. The Bank of England predicted recently that more people would have trouble paying their mortgages in the upcoming year.
According to RICS, new home buyer inquiries decreased in September, marking the fifth consecutive month that they have decreased. It stated that the lack of available houses has continued to help raise housing prices by a tiny amount, but it cautioned that this was likely to come to an end. Although property prices were still rising, according to RICS Chief Economist Simon Rubinsohn, storm clouds were forming over both pricing and sales.
As the economy adjusts to rising interest rates and the rigid labour market starts to loosen up, it is impossible not to imagine extra pressure on the housing sector, he said. As pressure on homes increases, he continued, mortgage arrears and possessions are currently at historic lows, but they will unavoidably climb upwards over the coming year.
High loan-to-value mortgages now make up a much smaller percentage of lending books than they did in the past, which should assist in reducing the market's negative effects. Nevertheless, lenders have been much more cautious throughout this cycle.
Mortgage lending decreased between July and September, and it is anticipated that it will decline once more in the last three months of the year, according to the Bank of England's quarterly poll of building societies and banks on credit conditions. On the other hand, loans for re-mortgaging increased in the third quarter and are anticipated to do so from October through December. Mortgage rates rapidly increased when investors became alarmed by the government's mini-budget in September, which had been growing since the Bank of England started to raise interest rates in December.
Mortgage lenders are valuing their loans properly as a result of the belief that the bank will have to hike interest rates more quickly than initially anticipated due to the promise of sizable, unfunded tax cuts. According to market analyst Moneyfacts, the typical two-year fixed mortgage rate was 6.46% on October 13th, the highest level since 2008. In addition, it was almost a 14-year high at 6.28% for the average five-year fixed agreement.