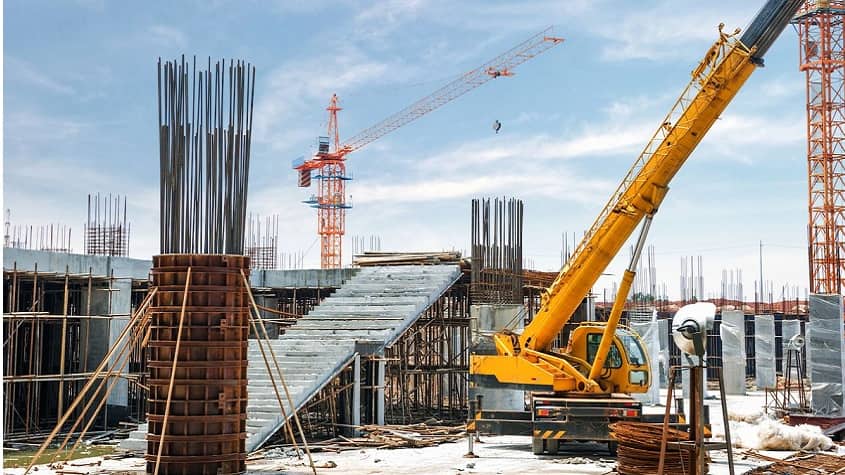 IBI Group is the Lead Architect for the multi-million-pound National Satellite Test Facility (NSTF) at the Science and Technology Facilities Council's (STFC) RAL Space, located south of Oxford.
Working in collaboration with RAL Space, IBI is leading the multi-disciplinary design team in the delivery of these facilities that will serve the international space community. Expected to be operational in 2021, the facility aligns with the UK government's commitment to boost the national space sector, which underpins industries worth more than £250 billion.
The National Satellite Test Facility is designed to accommodate a range of test equipment, all within a cleanroom environment, to replicate the range of conditions the satellite has to endure, from the vibrations during launch through to the temperature extremes in outer space. There are five processes involved in fully testing a satellite within the facility, beginning with determining the precise centre of gravity so that it is loaded correctly within the launch craft. During testing, the NSTF will be home to visiting satellite test teams and an array of specialist technical equipment.
"The NSTF is a first-of-its-kind facility for the UK and therefore presents some unique technical challenges for the integrated design and construction team. The fast track programme means IBI Group is harnessing technology-led tools such as BIM and extensive virtual reality (VR) modelling to fully immerse the stakeholders in the design process and support complex decision making," said Andrew Fursdon, IBI Group London Higher Education and Science Lead.
In addition to the NSTF, IBI Group will also be designing the Phase 2 extension to the existing RAL space facility, which carries out pioneering space research and technology development and has been involved in over 210 successful space missions. These facilities form part of a wider investment to further establish the Science and Technology Facilities Council at the Harwell Science and Innovation Campus as the focal point for 'large science', world-class research and innovation. It will enable the UK space sector to build bigger, more technologically-advanced satellites and test these in a single location, making a significant contribution to the commercial space age.
IBI Group has a rich history designing research facilities and technical laboratories for higher education institutions across the globe. Notable projects include: CUBRIC, a state of the art brain imaging facility for Cardiff University on its Innovation Campus; several research facilities for leading Institutes at Oxford University; Al Jalila Medical Research Centre, an independent academic research hub in Dubai, UAE; and Sensor City and Liverpool Life Science Accelerator, which form part of Liverpool's Knowledge Quarter.
Leveraging emerging technologies, including virtual and augmented reality, to inform the design process is an integral part of the firm's new Strategic Plan, A Smarter Urban Future, released in May 2018. The Plan maps out the firm's transformation to a technology-driven design firm, future-proofing IBI Group through four, bold, strategic streams.
About IBI Group
IBI Group Inc is a globally integrated architecture, planning, engineering, and technology firm with over 2,700 professionals around the world. For more than 40 years, its dedicated professionals have helped clients create livable, sustainable, and advanced urban environments. IBI Group believes that cities must be designed with intelligent systems, sustainable buildings, efficient infrastructure, and a human touch.