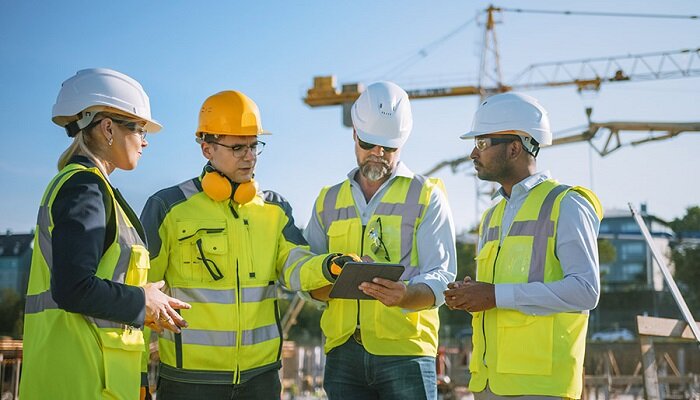 According to a recent study from Dodge Construction Network and Trimble, construction professionals are strengthening their businesses using digital workflow solutions, resulting in increased productivity and higher-quality project delivery.
Based on the press release, about half of those polled use digital processes to exchange the majority of the project data internally. According to the study, one in four stakeholders collaborates on their projects with other stakeholders.
General contractors who specialise in vertical building use more digital workflows in their operations and profit more than those who mostly operate on civil projects. They are employed by specialty trade contractors for additional administrative duties, including overseeing the work crews and projects.
The study focuses on general contractors, specialty contractors, architects, and engineers. Owners, engineers, architects, general contractors, and specialty trade contractors all claim the same major benefits from their utilisation, regardless of how much or how they employ digital processes.
Other significant findings from the study demonstrate that, with a third of the market, architects lead the sector in the usage of multi-company digital workflows. Engineers are also becoming more involved in workflows for particular design techniques; according to the press release, 83% of users aim to increase their investments in digital workflows.
Pete Large, senior vice president of Trimble Construction, expressed optimism over the implications of the study. They hope that by disseminating the research's findings, building industry professionals will gain a better understanding of the practical applications of connected construction, as per Large.
The latest studies might represent an improvement for the sector, which has previously had difficulty embracing new technologies. According to a Dodge report from December last year, 38% of respondents said that developing a digital strategy wasn't a priority for them.