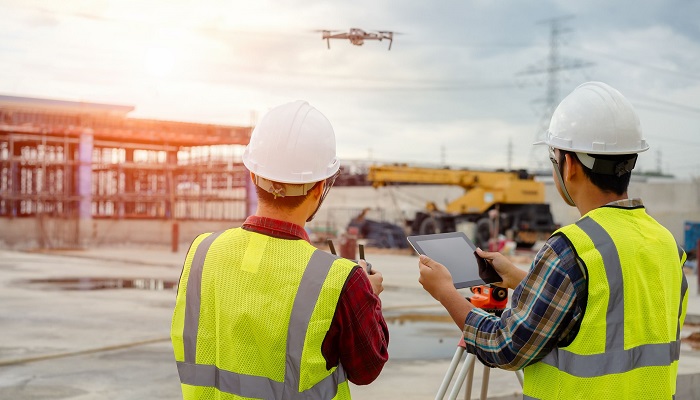 World Construction Today – A few of the creations on Time magazine's list of the 200 Best Inventions of 2022 that could help address some of the major productivity challenges facing the construction industry include forklifts that can be operated from thousands of miles away, holograms of buildings that can be viewed through virtual reality headsets, and drones that can be governed from a joystick on a tablet.
For more than 20 years, Time has compiled rankings of the top 100 inventions of the year. The editors of Time doubled that list this year for the first time ever, demonstrating how swiftly technology is altering numerous industries. Though not all of the improvements on the list are technological, a number of them have the potential to revolutionise the construction sector thanks to advances in robots, augmented reality, and artificial intelligence.
Here are five of the advances that are most relevant to the building industry.
Platform for subsurface mapping: Exodigo
Exodigo's non-intrusive platform reduces the possibility of site redesigns by allowing construction workers to see what's beneath a site without the need for expensive, time-consuming drilling and excavation. Exodigo's technology uses artificial intelligence to create detailed 3D subsurface maps that reveal underlying utilities and other subterranean surprises using data acquired using sensors hauled by small carts and drones.
Leica Geosystems' BLK2FLY
The BLK2FLY Drones from Leica Geosystems are becoming invaluable for mapping job sites, monitoring progress, and reducing danger, but as demand rises, it is getting more and more challenging to find and hire licenced operators. The BLK2FLY Drones are game-changing automated flying laser scanners that can be operated using digital joysticks in an app without the need for a drone licence or prior flying expertise. Using radar sensors, cameras, and GPS, BLK2FLY can manoeuvre around obstacles like trees and wires to produce 3D digital twins of building facades, structures, and settings.
T1 Tomahawk digital tape measure by Reekon Tools
The TI Tomahawk is the first professional-grade digital tape measure in the world. It takes incremental, centre, and internal measures with a single button press using accurate front- and back-referencing surfaces and a green laser line projection. The T1 Tomahawk's measurements may be synced and stored on the Reekon Rock app using Bluetooth technology, where they can be combined into cut lists, arranged by location, and exchanged with other users of the same website.
Remote-control platform for logistics using Phantom Auto
The need for forklift operators is growing since they are essential to the world's supply chain. Pallets of construction materials need to be moved on job sites, which has caused major headaches for managers up until now. With the use of high-resolution cameras, LIDAR sensors, and graphic overlays that enable ultra-low-latency video and sensor streaming, operators may remotely control forklifts from any location in the world.
ICON House Zero
ICON's 3D printing technology is revolutionising construction, from houses in Texas to structures on the moon. A high-strength solid concrete system for a 2,400 square foot home can be produced by ICON's Vulcan Construction System's house-sized printer, a 9,500-pound robot driven by software that converts digital drawings into actual constructions, in just ten days. In addition to developing a multipurpose construction method with building materials supplied from the moon and Mars, ICON has a contract with NASA to build a neighbourhood of 3D-printed House Zero dwellings in Georgetown, Texas.