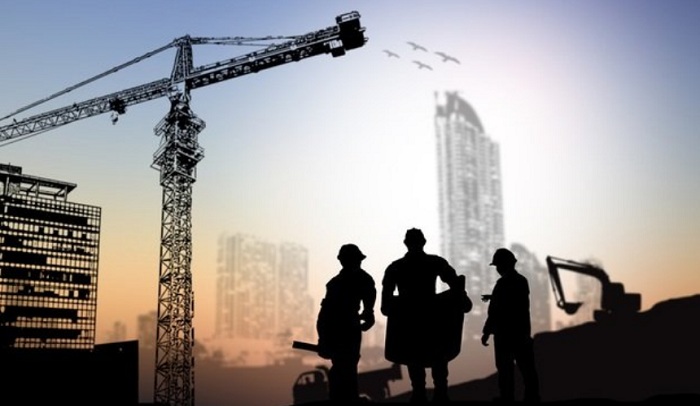 The 26 homes in Telford being developed off Britannia Way are being delivered for Accord Housing and will all be available for affordable rent.
The 1.3-acre brownfield site has a project development value in excess of £3.6m. It was previously a camping and caravan centre, which neighbours Hadley United Services Bowling Club.

Working in line with government guidance
With all employees and contractors able to adhere to social distancing and safe working practices while the UK continues to be in a Covid-19 lockdown, this is the second site the company has been able to re-open and progress with.
Site cabins supplied were originally destined for this development site were able to be re-routed and re-purposed as a Covid-19 Testing Centre at Wolverhampton Science Park.

Development plan
Living Space Housing secured planning consent from Telford & Wrekin Council late last year to develop the 14 two and three-bedroom houses and 12 one and two-bedroom apartments. Existing mature specimen trees have been incorporated into the design layout of the scheme, ensuring the new homes have an enviable leafy setting.
Designed by Birmingham-based BM3 Architects, which specialises in affordable housing schemes the houses and apartments are being constructed using red brick and render.
Living Space is a development-led residential planning, design and construction services solution for Registered Providers, PRS Funds, the NHS, Universities and Defence Estates.
Having launched to the market last year, the company already has a total of 357 residential plots under control across the Midlands, representing a combined construction value in excess of £41m.
Construction work can now recommence
Steve Davies, managing director of Living Space Housing said: "Construction work was paused on this site when the Prime Minister announced the UK was on lockdown.
"Our team has worked extremely hard over the past month to understand the impact of Covid-19 across our whole supply chain and to ensure all guidance regarding social distancing and hygiene can be adhered to.
"We are delighted that with the blessing of the Registered Provider we have in place for these 26 affordable homes, construction work can now recommence. "This is our first project with Accord Housing and it is also our first development to get underway in Telford."