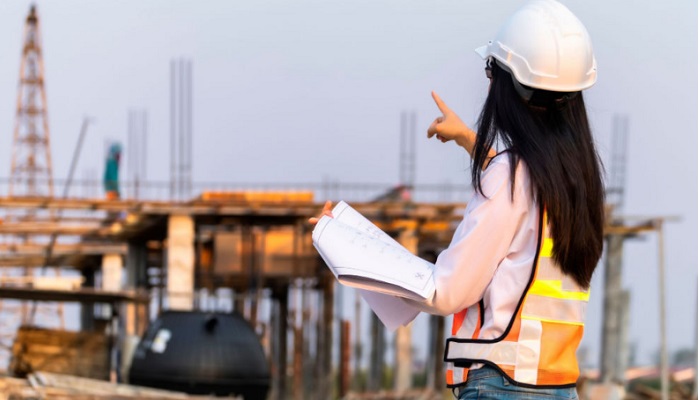 The Ontario government plans to allocate $3.6 million to enhance training opportunities and attract more women and young individuals to the construction sector. The province in Canada aims to tackle a labor shortage that jeopardizes its housing objectives. The funding will support three initiatives anticipated to aid 2,200 women and young people in preparing for lucrative careers in construction trades, as stated in a press release.
Canada seeks to change perceptions surrounding skilled trades, asserting that success doesn't solely hinge on a university education. Emphasis has been put on the potential for high-paying jobs in the construction industry, ones that offer substantial salaries, benefits, and opportunities to build stable families.
Given its goal of constructing 1.5 million new homes by 2031, Ontario projects a demand for over 100,000 new skilled trades workers in the next decade. However, an imminent challenge looms as 82,600 construction workers, equating to 18% of the workforce, are set to retire within the next ten years. This demographic comprises seasoned professionals with extensive experience and specialized skills.
Remarkably, women make up less than 5% of the construction workforce in Ontario, Canada, an aspect acknowledged by the province. To address this, the funding will support projects led by the Provincial Building and Construction Trades Council of Ontario (PBCTCO), a coalition of 12 construction craft unions representing approximately 150,000 workers.
The initial initiative targets the training of 700 tradeswomen in leadership, communication, safety, and networking, enabling them to initiate and advance their careers in the field. Additionally, a "speaker's bureau" will be developed to mentor and entice women to skilled trades through educational institutions, employment agencies, trade exhibitions, and other events.
The second project provides 1,500 individuals access to online resources and training tools, facilitating the acquisition of vital skills and identification of apprenticeship prospects. Furthermore, it establishes direct links between candidates and local employers.
Lastly, the existing "Tomorrow's Trades" program by PBCTCO will extend learning opportunities to 60 Grade 12 students in Ottawa and London. This program, prioritizing at-risk youth, has previously operated in various parts of the province.
Apprenticeship registrations have surged by 24% compared to the previous year, with nearly 30% growth among women. In Ontario, Canada, there are presently over 91,000 active apprentices, including a significant presence in the construction trades.
In addition to these initiatives, Canada intends to develop a forecasting program that anticipates the required number of skilled trades workers for major construction and maintenance projects across the province. This program aims to guide young individuals toward trades in demand within specific regions, enhancing the alignment between workforce supply and industry needs.