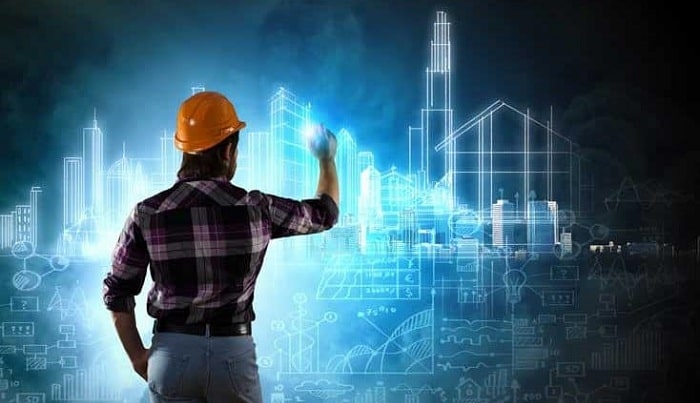 The Construction Research Centre is driving Canada towards a sustainable future with the national Platform to Decarbonize the Construction Sector at Scale. Spearheaded by the National Research Council of Canada (NRC), this initiative introduces the Construction Sector Digitalization and Productivity Challenge program, poised to revolutionize construction nationwide. Addressing the sector's carbon footprint head-on, this program champions innovation and productivity through digital technology. By embracing state-of-the-art solutions, it empowers construction professionals to lead in eco-friendly building, aligning seamlessly with Canada's green agenda.
Program Highlights:
Performance-Driven Innovation: The program stands firm on the belief that digitalization is the key to enhancing productivity in the construction sector. This belief intersects seamlessly with the concept of performance-based design and building requirements, igniting a new era of innovation. By fusing these concepts, the program not only fuels progress but also aligns perfectly with the Government of Canada's Policy for Green Procurement, ultimately contributing to the burgeoning low-carbon economy.
Pathway to Digitalization: With a focus on catalyzing change, the program unfolds a roadmap destined to guide the construction sector's digital transformation. By harmonizing technology and construction, this journey promises enhanced efficiency, reduced environmental impact, and increased prosperity.
Championing Low-Carbon Solutions: Pioneering environmental stewardship, the program invests in research and development that will propel the potential of modular, low-carbon solutions. In a resolute drive toward sustainability, these solutions will revolutionize the construction landscape and steer Canada towards a cleaner and more sustainable future.
Seamless Digital Portals: The program pushes boundaries by envisioning digital portals that streamline the submission of electronic building plans and permits, alongside supporting virtual inspections. This digital infrastructure is set to redefine efficiency and transparency in construction processes.
Elevating Collaboration: The heart of this monumental initiative lies in collaboration. With esteemed partners from academia, industry, government, and Indigenous organizations, the program focuses on three key areas:
Elevating Innovation Through Performance-Based Regulation: Innovation thrives when regulations evolve. This sector-changing initiative will shape the regulatory landscape, fostering innovation by design.
Digital Transformation of Construction Processes: The program drives digitalization across construction processes, paving the way for enhanced precision, efficiency, and sustainability.
Revolutionizing Low-Carbon Solutions and Retrofits: By harnessing advanced construction practices, this initiative accelerates the adoption of low-carbon solutions and retrofitting techniques, anchoring Canada's position in the forefront of global sustainability efforts.
Join the Movement: Professionals from academia, the public sector, non-profit organizations, Indigenous governments, and private entities are invited to join hands with us. If you possess expertise in performance-based codes, building information management, e-permitting, virtual inspections, modular construction, or advanced manufacturing methods, including artificial intelligence, your collaboration is invaluable.
Various Paths of Collaboration Await:
Research Expertise Collaboration: Collaborators offering complementary expertise can access grant and contribution funding through NRC's National Program Office, facilitating collaborative research and equipment procurement.
Innovators and Tech Visionaries: Firms keen on innovation and technology development can engage in targeted R&D activities through one-on-one or multi-party agreements, ushering in transformative outputs for greater competitiveness and IP commercialization.
Technology Validation and De-Risking: Firms and stakeholders interested in testing innovative technologies and construction methods can partake in validation testing and real-world demonstration projects. This support will catalyze the adoption of pioneering solutions by the construction sector.
As the program matures, additional details will be unveiled, showcasing the exciting strides being taken towards a sustainable construction industry for Canada and the world.