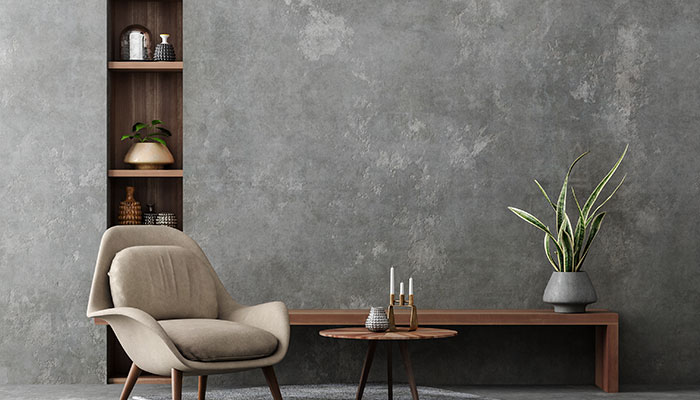 Cement rendering is one of the best wall finishes for traditional and modern architecture. It provides a natural stone look when left unpainted. It also provides a suitable surface for painted walls, allowing better paint adherence.
Cement rendering is applying a mix of sand, cement, and water to a concrete, brick, or stone wall. It's usually applied as a protective layer on the exterior walls and as a finishing coat for the interior and feature walls of modern, industrial, and brutalist homes. It has many functional and aesthetic advantages, such as the following.
1. Protects The Exterior Walls
Cement rendering protects the exterior walls from changing weather conditions. Bare concrete and brick walls are porous and prone to moisture penetration. Therefore, it's necessary to coat them with a weather-resistant protective layer.
Cement rendering is suitable for homes in harsh environments, including bay areas. It's an alternative to exterior siding for concrete, stone, and brick houses, protecting them against changing weather conditions. These porous materials are prone to erosion, and a layer of properly mixed mortar prevents this issue.
Aside from protecting the structure from liquid and moisture, cement render also prevents the spread of fire. Reliable cement rendering mix manufacturers provide AS1530 safety compliance materials to ensure their non-combustible. This feature makes cement render excellent for finishing firewalls.
2. Highly Durable
Cement render is one of the most stylish and durable wall finishes. The sand in the mixture makes the mortar stronger and more durable when cured. Although it doesn't contribute to the building's structural integrity, it can make the wall's surface tougher.
High-quality cement renders prevent the walls from cracking. There are also anti-efflorescence coating materials suitable for any stone or cement walls. When leaving the cement wall natural-looking, applying a coat of sealant is best to make the layer even more durable, waterproof, and fire-resistant.
3. Suitable For Interior And Exterior Designs
Aside from the practical benefits of cement rendering, it's also known for its aesthetics. Designers choose cement rendering to finish interior walls of contemporary, industrial, and brutalist-style homes. Its stone-like surface complements other elements like black metal and warm wood.
Cement-finished walls are perfect for interiors that need some texture and organic ambiance. You may apply cement rendering on features and TV walls to create visual contrast, making the space look more captivating. You may add other design elements like walnut wood slats and black iron or metal. It's one of the best solutions to bring life to dull-looking interior walls.
4. Provides Additional Insulation
A well-insulated home is energy-efficient. It provides comfort and safety from harsh weather conditions that may put security at risk. Cement rendering is an excellent solution to keep the interior space warm during the coldest days and cool on the hottest summer days.
Cement rendering provides a weatherproofing layer from the outside. It shields us from the rain, snow, and direct sunlight. However, it only minimizes the effect of outdoor elements since concrete walls naturally absorb heat and cold. So, it's best to apply a coat of protective paint on the rendered surface to maximize its function.
On the other hand, applying cement render on concrete and stone walls is excellent for soundproofing. Concrete walls are great sound insulators. By rendering, you can increase its sound insulating capabilities, efficiently blocking and muffling noises from busy streets in urban residential areas.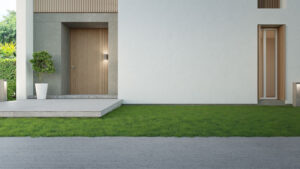 5. Increases Home Value
Cement rendering is a cost-effective home renovation that increases value. It improves the property's curb appeal, making it look well-maintained and elegant. Moreover, it's a perfect way to give the house a simple yet classy makeover.
When rendering a home, it's best to get it done by professionals instead of doing it yourself. Experts know how to apply, cure properly, and finish cement render to make it last in pristine condition. Since it's an investment, it's best to get everything right to maximize your budget.
Furthermore, it's also imperative to get premium quality materials. Aside from properly-scaled mortar mix, you must apply a coat of protective sealant after curing. If you're painting the walls, proper priming and sanding are also required.
6. Affordable Home Furnishing Option
A cement render can last up to 20 years with proper maintenance. This means you won't need frequent repair, renovation, and refinishing, saving your budget for other home improvement projects. It has a relatively low upfront cost for its long-lasting function.
Cement rendering costs between USD$30 to USD$80 per square meter. It's a cost-effective solution to damp problems in period properties with brick walls. It improves the overall appeal and ambiance of the home exterior while creating a water-repellant layer to keep the liquid and moisture outside.
In addition, cement rendering is an affordable way to prepare a stone or brick house for painting. It makes the walls less porous and suitable for a coat of fresh paint. You can make your home exterior look brand new without breaking the bank.
Conclusion
Cement rendering can make the home's exterior and interior look more polished. It provides a long-lasting decorative function that's also practical and economical. If you want a quick home makeover, it's one of the best options.