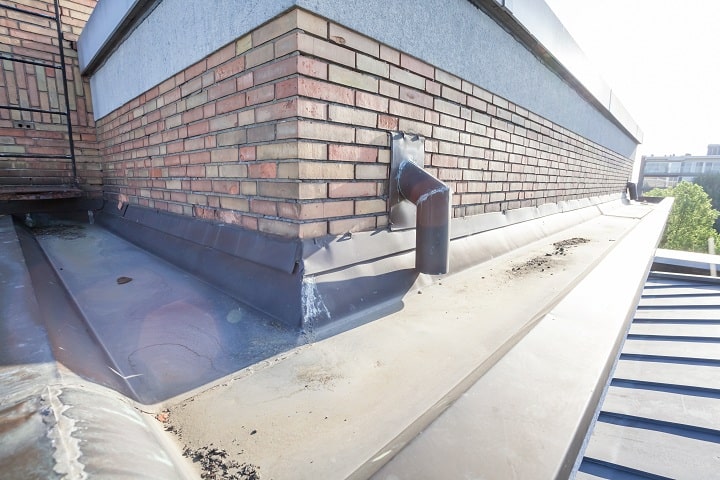 Waterproofing a home is the process of repairing structural problems and making renovations to the interior and exterior surfaces of your house. Proper waterproofing prevents reentry of water and protects your property. However, the thought of adding an exterior waterproof barrier can be intimidating to homeowners considering how expensive it can be and what it can accomplish.
Since home waterproofing can be costly, you might have to choose which is best: interior or exterior waterproofing. Read on to discover the significant difference between the two and find out which one is more suitable for your home.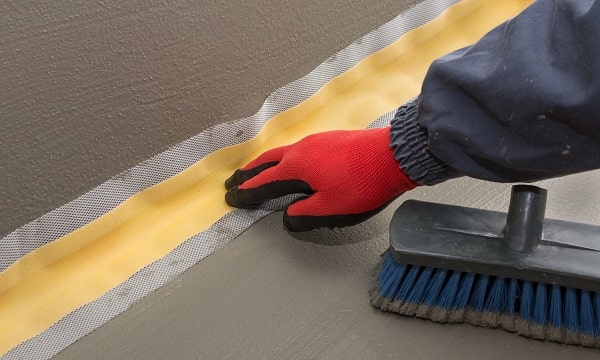 What Is Interior Waterproofing?
Condensation buildup is probably the biggest problem with interior wall moisture. It can easily lead to basement mold and mildew, both of which are serious health concerns. Homeowners want to avoid problems with condensation, especially if they have lower levels like a basement inside their home. They should take care to clean the basement interior as soon as there's any sign of dampness. Turning to a basement waterproofing system will ensure that the interior of the home is dry.
Interior waterproofing solutions help keep basements dry by eliminating any potential for moisture accumulation. The use of the right siding for walls blocks air circulation, reducing moisture in the home.
Another way to prevent water from accumulating in the basement over time is to use the appropriate interior draining system. These drain systems are installed inside the basement walls and go right into the main sewer line. They provide an outlet point for rainwater, debris, and standing water from outside as well.
What Is Exterior Waterproofing?
Exterior waterproofing protects your home against rain and snow alike. The methods used to accomplish it are designed around two main goals: to prevent water from entering the house and to force any water entering the house away from the foundation. The common materials for this kind of waterproofing include flashing, moldings, siding, and weeping tiles.
Excavation around the foundation walls will be required in some cases. There are numerous choices available to homeowners concerned about protecting their properties from the vagaries of weather.
How To Choose The Best Option For Your Home
It's important to consider waterproofing, especially if you have an old home. Leaks and molds are one of the hidden problems you might have to deal with at some point.
There are a few differences between the two types of waterproofing. Exterior waterproofing requires protective coatings and barriers, while interior waterproofing is based on controlling water once it enters the home. So how can you know which waterproofing system is more ideal for your home given their distinction?
The cost of interior and exterior waterproofing depends on where you reside. If you live in a climate that experiences a lot of rain and snow, the cost of exterior waterproofing will be higher than that of interior waterproofing. However, the benefits outweigh the costs. Dry foundations aren't susceptible to cracking and weakening, saving you thousands of dollars in repairs.
Interior waterproofing doesn't address the source of the water. In contrast, exterior waterproofing is meant to keep water from damaging the foundation in any way. It requires excavation around the perimeter of the house and footing, and the depth of the excavation will depend on the property's elevation. This process is more expensive than interior waterproofing, but it saves you money in the long run.
If you want to prevent moisture from penetrating the foundation in the first place, exterior waterproofing is a must. While it tends to be more expensive than its interior counterpart, it'll keep your home's foundation intact and prevent leaks.
Of course, combining interior and outdoor waterproofing techniques is the most effective route to take and will allow you to steer clear of water damage.
Final Thoughts
Both methods are highly effective in protecting your home. But if you don't have the budget for the two of them, you need to choose the system that, depending on your circumstances, would be better at keeping moisture from damaging your property. After all, moisture has been proven to be a leading cause of structural problems in homes since it gradually weakens the walls.
If you have a basement, you need to learn the basics of basement waterproofing to ensure that water or moisture won't negatively impact the resilience of your foundation. If you don't have a basement, you can focus on exterior waterproofing and prevent water from getting inside your home. There are many things you should consider before you choose to do one or both. Talk to an expert so you have all the information you need to make a smart decision.