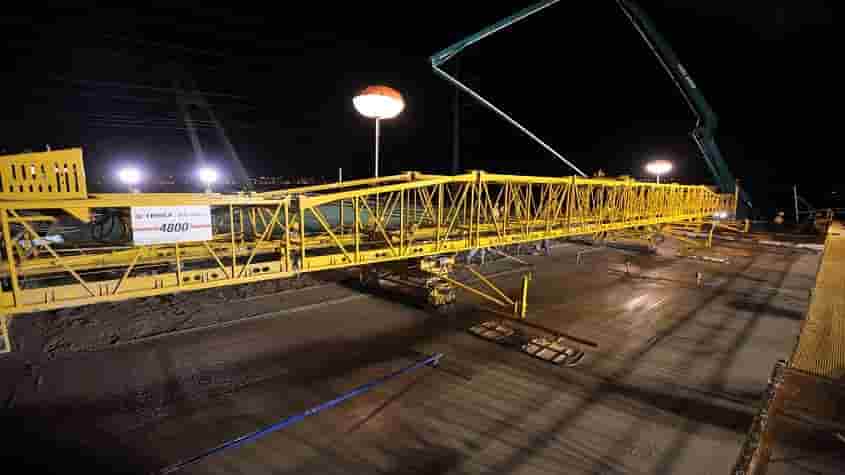 Now part of the Terex Materials Processing Systems (Terex MPS), Terex Bid-Well announces a strategic alliance with Terex MPS sales and support to grow its equipment sales and service beyond the U.S. market.
The concrete paving equipment manufacturer will leverage synergies with the Terex MPS sales and certain distributor locations to significantly expand Terex Bid-Well's global customer sales and support capabilities.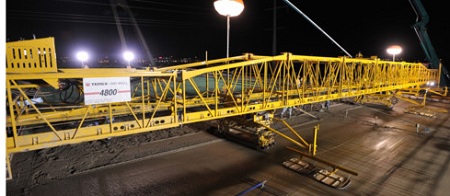 "We are excited to work with the Terex MPS sales and distribution network, so we can offer a deeper level of customer sales and service for our versatile concrete paver design," says Christal Dietzenbach, site director for Terex Bid-Well. "The experienced Terex MPS team already sells equipment that produces the material used to make the concrete paved by our equipment. We see many advantages for our customers by striking this relationship."
The partnership includes the full line of Terex Bid-Well concrete paving and placing equipment used for paving flatwork, overlays, parking lots, city streets, bridge decks, highways, airports, slopes and canals. Terex MPS representatives have completed extensive factory training covering the equipment's design, features, capabilities and significant advantages. These representatives will work directly with paving contractors and Terex Bid-Well technicians to help customers select the right equipment to efficiently fit their needs.
"Customers in many global markets can benefit from the quality increases and efficiency gains offered by the flexible Terex Bid-Well paver design. Contractors manually hand-pouring flatwork and bridge deck projects can substantially improve ride smoothness while significantly reducing labor costs and time requirements by using Terex Bid-Well pavers," Simon Croker, global product line director, Terex MPS. "Additionally, our paver can complete many applications historically paved by concrete slipform pavers, but at a fraction of the acquisition cost to lower long-term operating costs. Plus the Terex Bid-Well paver offers on-the-fly paving-width changes, which slipform pavers do not."
Inventor, Innovator of Flexible Concrete Paving Equipment
More than 55 years ago, Terex Bid-Well invented the flexible automatic roller paver design. A single paving carriage traveled across a variable-width truss frame to effectively meter, seal and finish the concrete in a single pass. Originally made for bridge deck paving, the paver design has evolved into a full line of equipment to pave applications from bridge decks, highways and airports to canals and slopes.