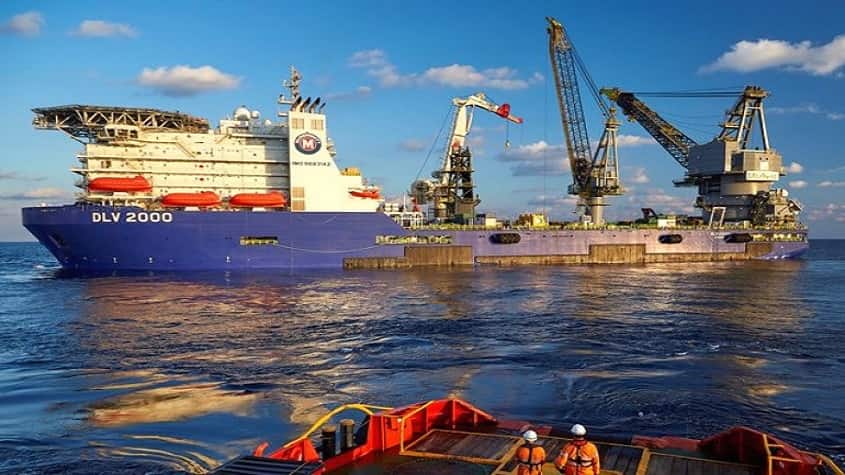 McDermott International, Inc announced it has been awarded an engineering, procurement, construction, installation and commissioning (EPCIC) contract from BP Trinidad & Tobago, LLC (bpTT) for the Angelin gas field, located 25 miles (40 kilometers) off the east coast of Trinidad and Tobago.
This EPCIC contract follows the successful completion of a multi-phase engineering contract, including pre-front end engineering design (pre-FEED), front-end engineering design (FEED), and pre-execution engineering contracts previously awarded by bpTT to McDermott for the initial design and execution planning of Angelin. McDermott's team in Houston led the engineering and execution planning efforts with support and work share from the Company's engineering center in Chennai, India.
"This is a great opportunity for us to build on the relationship and trust developed through the execution of the FEED for the Angelin project," said Scott Munro, McDermott Vice President for Americas, Europe and Africa. "Through early engagement and aligning our respective goals, McDermott and bpTT have partnered to optimize the delivery of this very important project."
Building off its pre-FEED and FEED work, McDermott will provide a turnkey EPCIC solution to design, procure, fabricate, transport, install and commission a six-slot wellhead platform and 26-inch (66 centimeter) subsea pipeline using its project management and engineering team in Houston. The 992-ton (900 metric ton) four-legged main pile jacket and 1,323-ton (1,200 metric ton) four-deck topside for the Angelin project will be constructed at the Altamira, Mexico fabrication facility. The platform and pipeline are scheduled to be installed by McDermott's DLV 2000. The project demonstrates the versatility of the DLV 2000 for installations of both pipelines and platforms in a single mobilization.
The Angelin project is a dry gas development within the northern Columbus Basin in 213 feet (65 meters) of water. The gas will be exported to the Beachfield/Atlantic LNG and the liquids to the Galeota terminal via a new 13 mile (21 kilometer), 26 inch (66 centimeter) diameter export pipeline. With a design throughput of 600 million standard cubic feet of gas per day, production will be exported through the pipeline to the Serrette Facility and on to the nearby Cassia platform for processing.
The large lump sum contract award will be reflected in McDermott's second quarter 2017 backlog.
About McDermott
McDermott is a leading provider of integrated engineering, procurement, construction and installation (EPCI) services for upstream field developments worldwide. The Company delivers fixed and floating production facilities, pipelines and subsea systems from concept to commissioning for complex offshore and subsea oil and gas projects to help oil companies safely produce and transport hydrocarbons. Our customers include national and major energy companies. Operating in approximately 20 countries across the world, our locally focused and globally integrated resources include approximately 13,500 employees, a diversified fleet of specialty marine construction vessels, fabrication facilities and engineering offices. We are renowned for our extensive knowledge and experience, technological advancements, performance records, superior safety and commitment to deliver. McDermott has served the energy industry since 1923.  As used in this press release, McDermott includes McDermott International, Inc. and its subsidiaries and affiliates. To learn more, visit our website at www.mcdermott.com.
McDermott International, Inc.
Investor Relations
Ty Lawrence
Vice President, Treasurer and Investor Relations
+1 281.870.5147
tplawrence@mcdermott.com
Media Relations
Adam Morgan
Director, Global Communications
+1 281.253.9005
amorgan@mcdermott.com