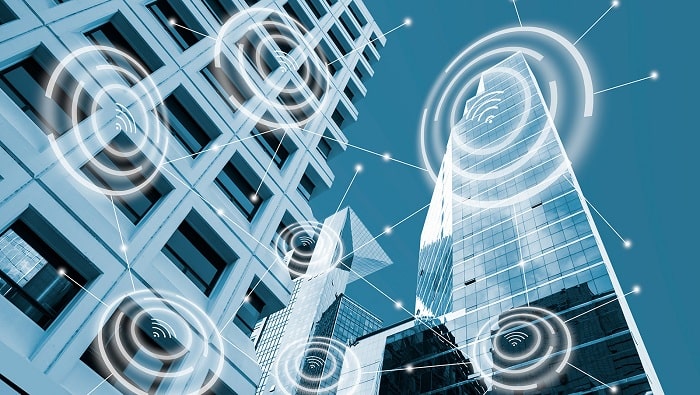 Based in Philadelphia, UHP Wireless Networks, a leading provider of network technology services to Federal, Local and Commercial customers in the United States, has become an Actility Channel Partner and is now distributing LoRaWAN® connectivity offers using Actility's ThingPark™ platform, focusing on Smart Building and Smart City use cases.
Smart Buildings Get Safer Through Actility's Network Management Platform
2020 is the perfect time to take advantage of the Internet of Things (IoT) for your facility. UHP Wireless Networks brings years of experience in infrastructure deployment together with Actility's IoT Platform, making it easier to scale and manage IoT technology.
Smart Buildings bring real-time data for efficient operations and facilities management. As operations and IT staff begin to work together on addressing deployment challenges, partners like UHP Wireless Networks bring ideas that can be implemented now. The Actility's ThingPark™ platform for IoT brings management to a wide range of devices, sensors and applications that allow you to 'see and hear' your building. ThingPark™ platform and network technology to deploy, operate and maintain public and private wireless IoT networks within a unified, scalable, and versatile network infrastructure.
IoT offers ideal mechanisms to make buildings more sustainable and productive. Simple, low-cost sensor devices provide valuable real-time contextualized data. Together with Actility, UHP Wireless Networks enable building management companies to deliver various services using a common IoT enabler platform, providing LoRaWAN™ network server and software to manage public city-owned or private networks, under a unified, scalable, multipurpose IoT network infrastructure.
Specifically, LoRaWAN™ is ideal for Smart Building applications, because LoRaWAN™ has the lowest cost for network infrastructure deployment and maintenance thanks to its high link budget, long range, good redundancy and ease for scaling densification. Cost-efficient IoT solution well-complementing legacy BMS.
About UHP Wireless Networks:
Urban Harvest Partnership, LLC dba UHP Wireless Networks provides technology services for corporations and municipal agencies. UHP Wireless Networks works with organizations to plan and deliver infrastructure for Smart, Connected Buildings and Cities. Our solutions improve cellular signal inside of buildings and utilize a combination of smart cameras and low power IoT sensors that provide real time data for efficiently managing assets. Offered solutions include: In-Building Wireless (BDA/DAS); IoT; Cloud Solutions; Wireless LAN; 10 Gig Copper & Fiber Optics Structured Cabling; Site Surveys; Network Infrastructure.
About Actility  
Actility is a world leader in Low-Power Wide-Area Networks (LPWAN) industrial-grade connectivity solutions for the Internet of Things. Actility provides its ThingPark™ platform and network technology to deploy, operate and maintain public and private wireless IoT networks within a unified, scalable and versatile network infrastructure. The vast majority of nationwide LoRaWAN® network service providers (over 50) and hundreds of companies trust ThingPark™ all over the world. Through its subsidiary Abeeway, Actility also provides patented ultra-low power tracking solutions. ThingPark Market offers the largest selection of interoperable IoT gateways, devices and applications to simplify and accelerate deployment of use cases.