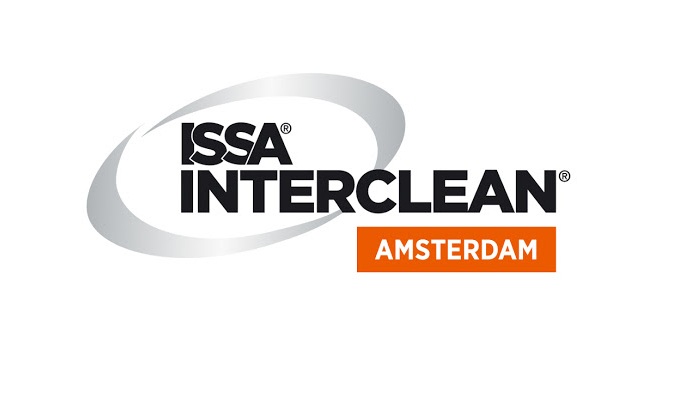 The Amsterdam Innovation Award 2020 nominees have been announced. From the latest robotic and connected technology to developments in sustainable cleaning, a strong list of candidates will compete to win the prestigious event at Interclean Amsterdam 2020.
The Amsterdam Innovation Award is always a hotly anticipated event – and with 86 entries this year's is no different. All eyes in the professional cleaning and hygiene industry will be on the winning entry and the organisation that developed it.
The 2020 edition of the award will see the number of categories remain at four (after its expansion from three at the 2018 Interclean Amsterdam show). Providing a comprehensive overview of innovation across the industry, the categories will be: Machines; Equipment, Detergents & Washroom; E-Cleaning; and Related Products/Services.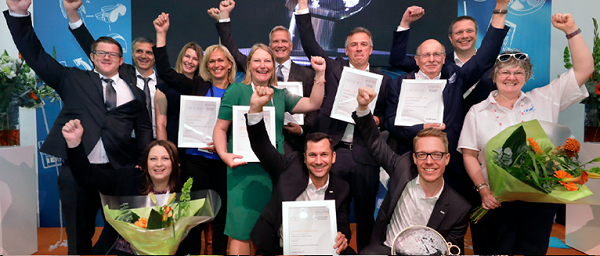 Each category will feature a shortlist of three nominees, with Category Winners going on to compete for the overall Amsterdam Innovation Award 2020. The nominees are as follows:
Machines
LeoBot by LionsBot
A family of cleaning robots (each with their own specialism), the LeoBots are a step forward in terms of cleaning results – and bring a lovable personality with them.
Whiz by ICE Robotics / Softbank Robotics
Whiz is a fully autonomous vacuum sweeper powered by intelligent, self-driving technology that delivers high-quality cleaning results. Capable of navigating complex and dynamic environments, it helps teams to be more productive.
ERA PRO by SPRiNTUS
An exceptional intelligent dry vacuum cleaner, the ERA PRO drives effective resource management with cleaning data collected and sent to the state-of-the-art SPRiNTUS fleet management system.
Equipment, Detergents & Washroom
ZERO Waste Cleaning: Reduce + Reuse + Recycle by green care PROFESSIONAL
With the circular economy a prevalent topic, green care PROFESSIONAL has introduced the world's first 100% recyclable refill pouch that's able to cut plastic use by up to 80%.
VacuTronic by Hermes
A new part of the Hermes system, the VacuTronic aids every area of façade cleaning – all while catching the wastewater created by this process.
TWT Solar System by TWT
Bringing smart systems into the flat mop arena, the TWT Solar System introduces smart dosing and solar panels for charging – increasing efficiency and productivity.
E-Cleaning
TASKI IntelliTrail Analytics by TASKI, Diversey
Combining cleaning industry know-how and data science, TASKI's IntelliTrail Analytics platform takes fleet management to new levels – helping teams to interpret information and calculate savings.
TORK Digital Cleaning Plans: Cleaning Software
Making digital cleaning accessible to businesses of all sizes, TORK Digital Cleaning Plans gives facility managers the ability to deliver greater efficiencies through the digitisation of routines.
ToolSense IOT & ToolSense NOW by ToolSense
ToolSense aims to eliminate sub-optimal machine use and failure through the digitisation of cleaning processes at a fraction of the cost of other systems.
Related Products/Services
Recycle Factory by Spectro
Recycle Factory offers the opportunity to return empty plastic packaging that's then either reused or recycled to create new packaging.
TORK Virtual Realist Clean Hands Training by Tork
An interactive hand hygiene training simulation, TORK Virtual Reality Clean Hands Training puts users in the role of a nurse or physician – gaining feedback on their hand hygiene compliance.
Kärcher Battery Universe by Kärcher
The Kärcher Battery Universe allows managers to see the battery status of all their machines in real time – making their machines far more productive.
Achieving the goal of sustainable development
Sustainability is set to play a key role in the Amsterdam Innovation Award this year, with many products and solutions demonstrating their ability to drive the circular economy or reduce resource consumption.
The drive for efficiency and productivity will be the other major theme, with every category featuring products and solutions designed to reduce the time spent on tasks and free up resources to be used for the improvement of cleaning quality. Whichever nominee wins, it's set to be an exciting and hard-fought competition.
However, the award is more than simply a competition. It's a celebration of innovation – featuring the top game-changing solutions that we've seen over the past year while looking forward to an exciting future of further development.
Jury
The jury of the Amsterdam Innovation Award 2020 consists of:
Antonio Borreda, Director, Revista Limpiezas (Spain)
Chiara Merlini, Chief Editor, Cleaning Community (Italy)
Cor van der Velden, Chief Expert, Worldskills (the Netherlands)
Michelle Marshall, Chief Editor, European Cleaning Journal (United Kingdom)
Pierre Deschamps, Chief Editor, Batiment Entretien (France)
Reinhard Knittler, Publisher, ReinigungsMarkt (Germany)
Rob Geissler, Publisher, Sanitary Maintenance, Contracting Profits, Housekeeping Solutions (United Stated of America)
Ronald Bruins, Chief Editor, Servicemanagement (the Netherlands)
Ton van der Riet, Managing Director, Senzora (the Netherlands)
Interclean Amsterdam 2020 will take place from 12-15 May 2020 at RAI Amsterdam. Discover more about how the world's most advanced cleaning show can help you – register here for more information.
About Interclean
Established in Amsterdam in 1967, the world-leading Interclean events are organised by RAI Amsterdam. The Interclean brand represents products and solutions that tackle a wide range of challenges within the professional cleaning industry. Interclean Amsterdam 2020 will be the world's largest professional cleaning and hygiene event, set to feature more than 900 exhibitors and attract around 35,000 visitors from 12-15 May 2020. For more information: www.intercleanshow.com
About RAI Amsterdam
Personal meetings continue to be a powerful form of communication, and exhibitions are the ideal medium for connecting worlds, people and markets. With a portfolio of top brands, RAI Amsterdam creates inspiring events that blend context, content and communities. The focus on quality and target group has made RAI Amsterdam the market leader in a significant number of sectors. Wherever in the world, an event may take place, RAI Amsterdam's focus is on generating business for exhibitors, visitors, sponsors and partners. For more information please visit www.rai.nl