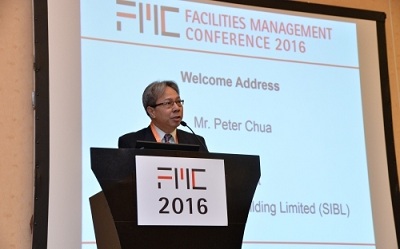 The 4th edition of SMART Facilities Management Solutions Exhibition and 3rd edition of Facilities Management Conference 2017 will be held on 20 and 21 July at Sands Convention & Exhibition Centre, Singapore.
Known as the region's leading platform that integrates the facilities management (FM) in the built environment sector the event will address the growing demand and importance for facilities management services across Asia as cities develop and urbanise.
Organised by Sphere Exhibits, a subsidiary of Singapore Press Holdings, with the support of key industry players across the region, the two-day trade show will feature some 20 exhibitors from three countries and is expected to draw some 1,000 attendees. Co-located alongside the trade exhibition, the Facilities Management Conference aims to provide insights into how facilities management can be transformed through the effective and productive use of resources and smart innovation in an increasingly digitised and urbanised economy. Themed "SMART Facilities Management for Asset Enhancement in Asia", the conference is co-organised with Singapore Institute of Building Limited and expects to gather some 150 delegates.
Mr. Peter Chua, President of Singapore Institute of Building Limited, said: "Facilities Management Conference 2017 aims to address the challenges, future and transformation of Smart Facilities Management to achieve asset enhancement in today's built environment sector. To ensure Design for Safety and Maintainability, FM professionals should play a part and integrate with the project design team through experiential sharing. We are happy to announce the official release of a regional white paper which aims to showcase eight most significant trends that will define the future of FM in today's market at the conference. This is in addition to other noteworthy topics which will be presented by our panel of international speakers."
According to Mergers and Markets, the FM market is growing rapidly because of the increasing number of end users opting for high business performance and efficient business decisions. The market in APAC is expected to grow at the highest CAGR of 14.42% between 2016 and 2021. The major forces driving the facility management market are the emergence of cloud-based solutions that allow for easy process integration, effective energy utilisation, and real-time tracking with inherent safety and security features.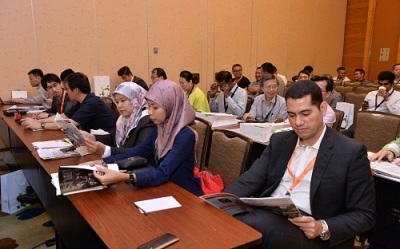 Mr. Chua Wee Phong, Chairman of Sphere Exhibits Pte Ltd, said: "The world of facilities management is rapidly evolving with the advent of new technologies and smart building solutions such as the Internet of Things (IoT) and SMART technology. Professionals and industries need to keep abreast of keeping in line with the advent of a digital economy even as complexity has grown at the same time in an integrated environment. We are pleased that this trade platform is able to deliver a tailored knowledge-based sharing programme as well as a focused product showcase to help spur the necessary and relevant dialogues for FM professionals in confronting and addressing the challenges ahead of them."
The SMART Facilities Management Solutions conference and exhibition aim to advance the integration of SMART solutions of the FM ecosystem into the entire value chain of social, transport, recreational and mission-critical facilities.
SMART Facilities Management Solutions Expo 2017 is supported by the American Society of Heating, Refrigerating and Air-Conditioning Engineers (ASHRAE) Singapore Chapter; Association of Property & Facility Managers, Singapore (APFM); ASIS International Singapore Chapter; Building & Construction Authority (BCA); Building Owners and Managers Association, Indonesia (BOMA); Bung Hatta University; Chulalongkorn University; Frost & Sullivan; Infocomm Media Development Authority (IMDA); International Facilities Management Association (IFMA); The Infrastructure, Facility, Human Resource & Realty Association (INFHRA); Hong Kong and Singapore Chapters; IoT SG Meetup; JTC Corporation (JTC); Master Builders Association Malaysia (MBAM); Malaysia Association of Facilities Management (MAFM); Malaysia Robotics & Automation Society (MYRAS); National University of Singapore(NUS); Royal Institution of Chartered Surveyors (RICS); Singapore Institute of Building Limited (SIBL); Singapore Green Building Council (SGBC); The Association of Thai ICT Industry (ATCI); The Infrastructure, Facility, Human Resource & Realty Association (INFHRA); The Waste Management & Recycling Association of Singapore (WMRAS), Universiti Teknologi Malaysia, (UTM); Vietnam Electronic Industries Association (VEIA); Vietnam Federation of Civil Engineering Association (VFCEA); and Vietnam Association of Civil Engineering Environment (VACEE).
For more information, please visit http://www.fmse.com.sg/.
Issued by Singapore Press Holdings Limited
Co. Regn. No. 198402868E
For media queries, please contact:
Rabita Jamal (Ms.)
Senior Manager
Trade Marketing
Sphere Exhibits Pte Ltd
DID: 6319 1675
Email: rabitaj@sph.com.sg
Vanni Cheong (Ms.)
Assistant Manager
Corporate Communications & CSR
Singapore Press Holdings
DID: 6319 1553
Email: cvanni@sph.com.sg
About SMART Facilities Management Solutions Conference & Exhibition 2017
SMART Facilities Management Solutions Conference & Exhibition 2017 provides an arena for suppliers, end users and professionals to network, exchange knowledge, share best practices and stay updated on the latest industry needs for future readiness, advice on all aspects of the aftercare and maintenance of facilities, and background in design and construction for better integration.
Themed 'SMART Facilities Management for Asset Enhancement in Asia', the 3rd edition of Facilities Management Conference has been established as the cornerstone in identifying regional opportunities, challenges for professionals in asset management and the built environment sector and aims to address key concerns towards the challenges facing facilities managers today, as well as the future of SMART facilities management and planning. This conference aims to equip delegates with the tools and information to remain secure. Delegates attending the conferences will be entitled to industry points to empower them further in the industry.
About Sphere Exhibits Pte Ltd
A wholly owned subsidiary of Singapore Press Holdings (SPH), Exhibits, which stands for "SPH Events, Roadshows and Exhibitions", aims to be the leading events company catering to a diverse mix of trade and consumer clientele. Backed by a committed and experienced team of professionals and SPH's comprehensive range of media platforms, Exhibits' shows, events and exhibitions centre on unique concepts that attract local audiences and regional participants. Among the 20 Sphere Exhibits' events are The IT Show, COMEX, Licence2Play, Asian Masters and Kidz Academy. Leveraging on its expertise in event conceptualisation, planning and execution, Sphere Exhibits delivers memorable and quality events that meet the objectives of its clientele and partners.
About Singapore Press Holdings Ltd
Incorporated in 1984, main board-listed Singapore Press Holdings Ltd (SPH) is Asia's leading media organisation, engaging minds and enriching lives across multiple languages and platforms, ranging from print, digital, radio and out-of-home media.
SPH owns award-winning newspapers, magazines and best-selling books in both print and digital editions, as well as online classified businesses in the region. In addition, SPH has two English radio stations and one Chinese radio station, an out-of-home digital advertising unit, a regional events and conferences arm, and runs a chain of modern retail convenience stores. SPH also has a 20 per cent stake in MediaCorp TV Holdings Pte Ltd, which operates free-to-air channels 5, 8 and U, and a 40 per cent stake in MediaCorp Press Limited, which publishes the free newspaper, Today.
SPH REIT comprises Paragon, a premier upscale retail mall and medical suite/office property in Orchard Road and The Clementi Mall, a mid-market suburban mall. SPH's latest retail development is The Seletar Mall located in Sengkang.SPH is in the healthcare sector, operating private nursing homes under Orange Valley.For more information, please visit www.sph.com.sg