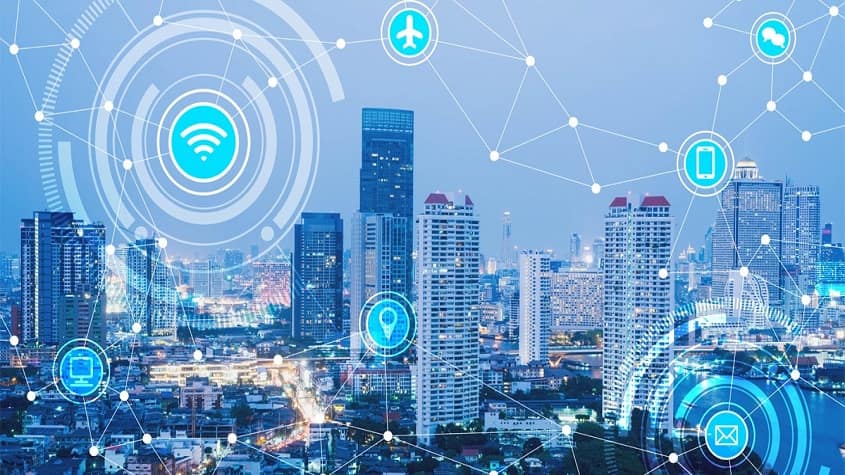 Investing in technology innovation hubs as part of a Smart City investment strategy is critical to leveraging economic growth and bridging the development gap across Emerging Markets, especially the Middle East and Africa, say Government investment advisers taking part in the Smart Cities Global Summit 2018 (www.SmartCityAlgiers.com) in Algiers from June 27-28.
"Implementing Smart City Strategies should be seen as a means to an end, rather than an end in itself. It provides the opportunity to leverage new leapfrog technologies, innovations models and investment strategies to adapt the various economic development roadmaps into an Internet and data first era, which will be with us for the coming decades" said Dr Riad Hartani, Strategic Technology Advisor, Smart City Algiers.
The recent official launch of the Algiers Smart City Live Experimentation Lab and Technology Innovation Hub (SmartCityAlgiers.com) in Algiers, "is one of the pragmatic steps mapping such strategies into actions", said Hartani, adding: "From an emerging world perspective, smart cities strategies provide a catalyst framework to fundamentally address the key obstacles to fast tracking development: a relative isolation from the leading high tech innovation clusters, a high level of dependency on advanced technologies providers with little transfer of technology, and a fairly low level of confidence in building their own technology startup champions."
Two dedicated conference streams on Startup Innovation Ecosystems and Diaspora Models, as well as a Startup Awards Programme with an emerging world focus will also be presented at Smart Cities Global Summit 2018 (SmartCityAlgiers.com)
Over 150 international speakers and 4,000 delegates, representing leading technology investors, Founders and CEOs, as well as Government representatives, Smart City leaders and Industry Heads will feature at the two-day Summit and Exhibition assessing how technology can transform regional economies
"As societies fully immerse into the information age era, there is little hope for a sustained economic development without mastering the art of nurturing technology startups and growing them into sustainable businesses." said Hartani.
Building on the experience of our speakers working with a variety of technology innovation ecosystems around the world, we revisit the most critical ones, with a specific emphasis on the aspects that relate to incubating, accelerating and funding the nascent high risk technology ideas, all the way to engineering and business validation, growth and scale" he added.
Key speakers have been announced from Japan, Korea, USA, France, UK, UAE, Algeria, India, Egypt, Turkey, Germany, Canada, and others. Diaspora and Talent Mobilisation Models will also be covered in depth at the event, given their strategic importance to the success of tech development initiatives in the emerging world.
Smart City Global Summit 2018 takes place from June 27-28 in Algiers, hosted by Smart City Algiers and under the patronage of His Excellency, Abdelaziz Bouteflika, the President of the Algerian People's Democratic Republic.
Visit the website for more information www.SmartCityAlgiers.com