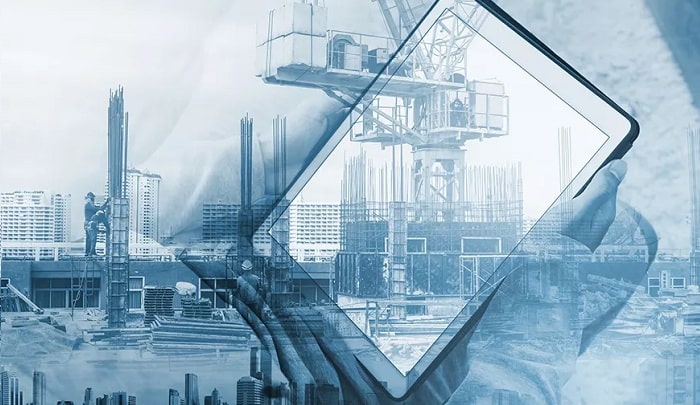 Render Networks announced the launch of the next generation of its Render's Digital Network Construction Platform. The platform was enhanced in direct response to the needs of field teams to be equipped with a simplified workflow, enabling them to increase productivity while maintaining quality, and to construction managers and office-based teams that need real-time insights and visibility to inform smart decisions.
The availability of accurate, geospatial construction data is critical to enabling project success. The enhanced capabilities and features represent a significant step forward in the industry's ability to harness real-time, geospatial data, and improve how fiber and wireless networks are deployed at scale.Render's customers have access to the project visibility and actionable insights needed to deliver networks at speed without increasing risk or compromising quality.
— Digital Network Construction for Accelerated Deployment
Enhancements include:
Enabling speed and quality with integrated construction, QA, and change processes: Revolutionary QA, change management, and digital redlining processes enable project teams to identify and rectify quality issues and document changes dynamically in a single, digital construction workflow.
Aligning and defining your network's optimal build sequence: Increased flexibility to define and respond to rollout, architecture or strategic priorities without commercial impact or construction progress delays.
Actionable insights at a program and portfolio level: Synthesize real-time data from the field to track performance at a program or portfolio level in a simple, unified view.
Connecting customers up to 2x faster: Seamlessly integrate construction as-built data with CRM and network operations systems to automate the experience from customer request to connect.
Cut your project material wastage by a factor of 5: Streamline material management and accurately track material utilization from the field to the office dramatically reducing material wastage.
Platform-wide user experience reimagined: An intuitive network engineering and construction crew experience enables faster task allocations and completions. All stakeholders view the project based on their role and what they need to see, enabling timely, quality decisions by visualizing their work in context of the broader project.
— Digital Network Construction for the Rural Digital Opportunity Fund (RDOF
For RDOF participants, confidence that the network rollout will be completed within key delivery milestones and allocated funding are primary. Render is partnering with rural network operators and their trusted partners in the following areas:
Network planning and scoping accuracy: Prepare your construction scope and schedule with confidence to enable a highly competitive bid while still maintaining build flexibility and sufficient margin or contingency.
Access real-time, geospatial project visibility: Seamless real-time tracking of progress against census block objectives, simplify reporting requirements and enable  early identification of performance issues or at-risk delivery to avoid post-award penalties.
RDOF templated reporting and compliance: Customized data capture, reporting and compliance templates with built-in HUBB and DODC requirements to satisfy short and long-term regulatory reporting obligations.
Render partners with rural network delivery teams, operators and consultants interested in the significant time, cost, and quality improvements of a digital deployment approach.
— Digital Network Construction for 5G and Wireless Networks
Enabling a new level of visibility and control to streamline deployment of 5G and wireless networks:
Dynamic QA and RF testing to identify and rectify issues as work is completed, improving time-to-market and quality.
Improved site acquisition success rates for buildability and permitting enabled by a geospatial and fully integrated field verification capability.
Efficient macro-cell deployment through the conversion of civil, equipment, tower, power, and transport designs into a consolidated set of paperless geospatial deployment tasks sequenced for optimal delivery.
Accelerated Small Cell Deployment through automation and governance of third-party site acquisition agents, fiber backhaul contractors, and internal teams from site search through service activation.
— Delivery Confidence Supported by Real-time, Geospatial Data
Render's Digital Network Construction approach is unique and provides an integrated, unified view of end-to-end project delivery data, enabling an entirely paperless construction process. The focus is on driving innovation across the industry, and the company's core principles remain unchanged:
Network design data is transformed into deliverable work and sequenced for optimal delivery

Accurate and real-time project data streamlined from the field to the office driving exceptional efficiency outcomes

Technology-enabled optimization releases tasks in line with an optimal build sequence specifically configured for your network deployment, resulting in unparalleled field productivity
A single, integrated view of progress for all stakeholders delivers a new level of project control and visibility
The Render platform is easily configurable for all telecommunications  network architectures and technologies, including FTTH, LTE, 5G, fixed wireless, G-PON, E-PON, TAP, HFC, DOCSIS, and Ethernet.