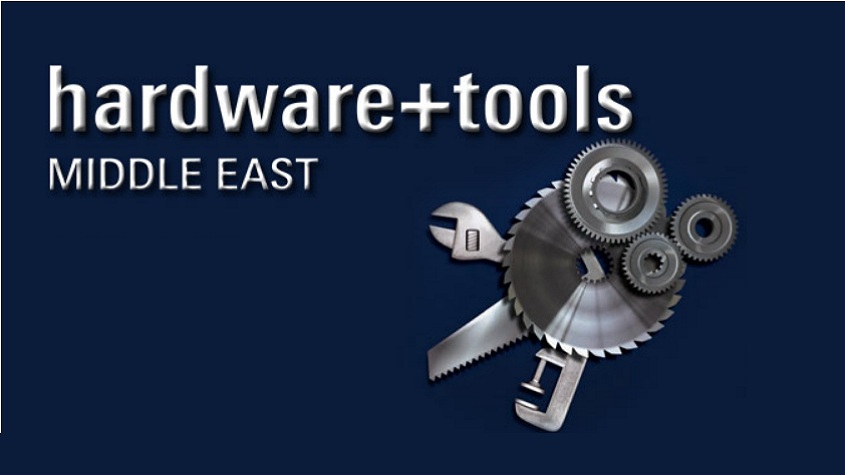 A UAE online platforms that links professional services with residents seeking reliable home service providers has partnered with the Middle East's dedicated hardware and tools trade fair, as the two broaden their regional reach and expose the latest technologies in their fields.
Harnessing the power of e-commerce and adding the ingenuity of local entrepreneurship, mrUsta has succeeded in establishing itself as a prime gateway of household services, by providing an interactive portal that connects customers with thousands of trusted registered service providers, called Ustas.
Launched in the UAE in 2014, mrUsta has joined hands with Hardware + Tools Middle East 2018 as the exhibition's official Supporting Partner when it opens from 2 – 4 April 2018 at the Dubai International Convention and Exhibition Centre.
It was among the first in the field to use the power of the internet to bring together customers with service providers that offer a range of services, from moving, pest control, assorted handyman services, to landscaping, gardening, carpentry, car wash, and much more.
The portal allows registered Ustas to bid for and provide quotes for jobs listed by customers on the site. Customers can then choose from the appropriate Ustas and also read reviews from previous users.
mrUsta's CEO and Co-founder Ibrahim Colak said partnering with Hardware + Tools Middle East provided a good opportunity to invite its thousands of Ustas to see the latest tools of their trade, from metal and wood working tools, hand tools, power tools, and everything in between.
"From a practical standpoint, Hardware + Tools Middle East 2018 offers us the opportunity to meet the larger conglomerates in Dubai, the UAE, and the region, and introduce them to our platform," said Mr. Colak. "As we've also invited our own Ustas, the event allows them a chance to network and to be exposed to the latest technologies in their fields."
Hardware + Tools Middle East will feature more than 120 exhibitors showcasing 180-plus brands, providing plenty of choice for handymen and professional service providers, including Ustas.
"We've several thousand Ustas on our platform, and about a third are active," added Mr. Colak. "Growth in Usta numbers is, of course, important to us, and as the service provider community is close-knit, word-of-mouth has been instrumental in our on-boarding process as we have proven to be popular amongst multiple service sectors."
Mr. Colak said the company maintains a rigid process of background checks for service providers registering with the portal, hence not all providers who apply make the grade. The company looks at the value that Ustas add in terms of positive customer experiences and revenue potential as an indicator of the growth and general health of the business.
"Well over half of customer requests and jobs that mrUsta receives would require some sort of tools and machinery that would be showcased at Hardware + Tools Middle East," said Mr. Colak. "Nowadays we're seeing customers, especially homeowners, look for a more holistic approach to their needs, so we're seeing more requests for long-term maintenance contracts as well as interior design and high-end landscaping services."
Added Mr Colak: "Our Ustas are the cornerstone of our business, and we consider them more than just partners, but important members of a community that we've proudly created.
"We're always exploring different approaches to increase their own brand and business value, and with the opportunities that Hardware + Tools Middle East has to offer, we believe that the event will play a very important role in our Ustas' business ambitions."
Now in its 19th edition, Hardware + Tools Middle East is a magnet for trade buyers from across the Middle East and North Africa, including distributors, retailers, exporters, importers, contractors, fabricators, consultants and industry professionals involved in the construction and industrial sectors.
Ahmed Pauwels, CEO of organiser of Messe Frankfurt Middle East, said: "Hardware + Tools Middle East provides the ideal interactive platform for buyers and suppliers to interact and engage with prospective partners, suppliers and service providers from across the wider region.
"It also gives exhibitors and industry partners access to a wide spectrum of the most influential buyers from the region plus a vital perspective into the individual trends and requirements unique to this market."
Hardware + Tools Middle 2018 will return with the immensely popular Tool It! Challenge, where the UAE's finest tool operators go head-to-head in a live competition, testing skill, speed and smarts across metal working and wood working categories.
Leading brands will also deliver live demonstrations at the three-day event's Expert Zone, a dedicated area showcasing the latest innovative solutions and machine tools shaping the future of all types of industries, from fabrication and metal working to oil & gas and outdoor landscaping.
More information is available at www.hardwaretoolsme.com
About Messe Frankfurt
Messe Frankfurt is the world's largest trade fair, congress and event organiser with its own exhibition grounds. With over 2,500* employees at some 30 locations, the company generates annual sales of around €661* million. Thanks to its far-reaching ties with the relevant sectors and to its international sales network, the Group looks after the business interests of its customers effectively. A comprehensive range of services – both onsite and online – ensures that customers worldwide enjoy consistently high quality and flexibility when planning, organising and running their events. The wide range of services includes renting exhibition grounds, trade fair construction and marketing, personnel and food services. With its headquarters in Frankfurt am Main, the company is owned by the City of Frankfurt (60 percent) and the State of Hesse (40 percent). * Preliminary figures for 2017
Further information:
www.messefrankfurt.com | www.congressfrankfurt.de | www.festhalle.de
About Messe Frankfurt Middle East GmbH
Messe Frankfurt Middle East's portfolio of 16 exhibitions includes Automechanika Dubai, Automechanika Jeddah, Automechanika Riyadh, Beautyworld Middle East, Beautyworld Saudi Arabia, Hardware + Tools Middle East, Intersec, Intersec Saudi Arabia, Leatherworld Middle East, Light Middle East, Materials Handling Middle East, Materials Handling Saudi Arabia, Middle East Cleaning Technology Week, Paperworld Middle East, Prolight + Sound Middle East, SPS Automation Middle East, The subsidiary also organises a series of conferences and seminars including the Worker Health Protection Conference, the Business in Beauty Summit, Think Light, and the International Conference on Future Mobility. For more information, please visit our website at www.messefrankfurtme.com