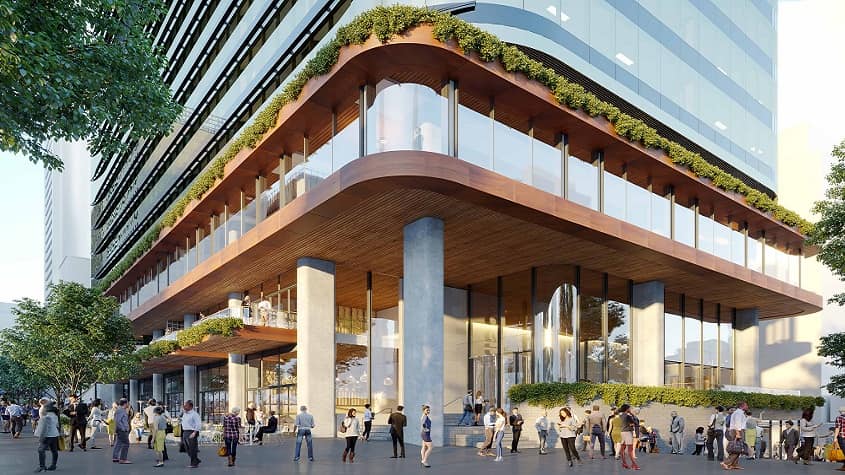 Leading global contractor Multiplex has been appointed by Winten Property Group to deliver its $1 billion 1 Denison Street commercial office tower in North Sydney.
The 37-level commercial office tower will be the largest and tallest building within the North Sydney CBD, providing more than 60,000 square metres of premium office space with a two-level lifestyle precinct and basement parking for 225 cars.
"We are delighted to be appointed to this project, which is set to revitalise the North Sydney CBD and deliver a new landmark to the skyline," said David Ghannoum, Regional Managing Director at Multiplex.
Designed by high-profile architects Bates Smart, a signature feature of 1 Denison Street is the public forecourt area with a fusion of urban structures and natural features as well as iconic retail, restaurants and bars over two levels.
"We are excited to move forward with Multiplex and continue to deliver our latest office tower to North Sydney, which will become the new home of the Nine Network" said Stuart Vaughan, Development Director at Winten Property Group.
Nine Network has committed to a 17,700 square metre lease in the building which will house its newsroom and studios.
"We are in advanced discussions with a range of tenants keen to join Channel Nine at what will become North Sydney's new business and lifestyle hub. Leasing announcements will be made within the month," said Mr Vaughan.
Innovative features of the tower design include a side core, providing super-sized contiguous floorplates of 2,000 square metres – the largest available in the North Sydney CBD office market. The generous floorplate designs with raised floors also deliver maximum flexibility to create dynamic interconnected spaces across and between floors.
It also offers natural light and views from all sides with panoramic Sydney Harbour views from upper levels.With sustainability underwriting its design, 1 Denison Street has been designed to meet 5 Star Green Star, 5 Star NABERS and Wellness Rated standards.