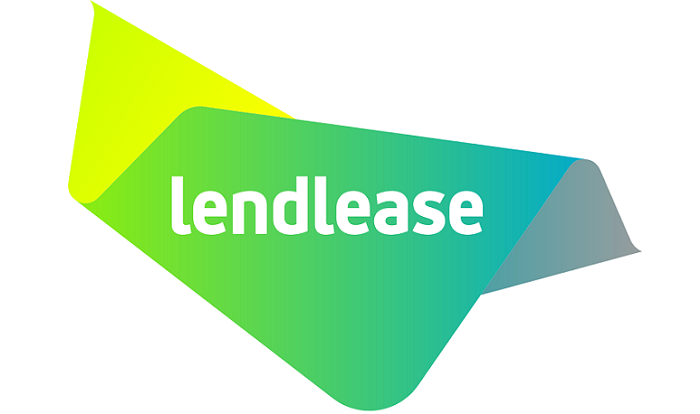 The Product Development Centre will accelerate the transformation of the sector and will employ 50 technology software application development talents in the first year
International property group Lendlease has announced today, during its inaugural Autonomous Building Summit, that it will set up a S$40 million product development centre in Singapore, with the support of the Singapore Economic Development Board (EDB), to accelerate the digital transformation of the property and construction sector.
Slated to open by October, the centre will employ 50 technology software application development talents in the first year and will continue to expand the team in the next few years. At least one in five will be aspiring graduates who are keen to be part of the industry's transformation. Lendlease's digital arm will seek out top local tech talents, including Singapore citizens and permanent residents.
The Singapore product development centre is part of the wider Lendlease Digital ecosystem, which includes product development centres in Silicon Valley and Sydney. Using an Agile working methodology – a project management framework for teams to iteratively and incrementally complete tasks and projects, Lendlease is creating a scalable supply chain and integrated logistics software platform for property development and construction projects in Singapore and globally.
Tony Lombardo, CEO Asia, Lendlease commented: "We are very excited to have the support of EDB to propel the built environment sector's transition to the digital economy and position Singapore as a global innovation hub that leads the market in automating the creation of tomorrow's smart buildings."
"We are at a critical inflection point of our industry's development and we are confident that the success of our digitalisation efforts supported by the city state's best-in-class infrastructure will leave a lasting impact on how we shape, construct and future-proof the built world," he added.
Lendlease's new product development centre will introduce a suite of digital products and services leveraging its recently launched digital property lifecycle platform, Lendlease Podium, aimed at simplifying interdependencies in the real estate industry.
Introducing Lendlease Podium – a first-of-its-kind digital property lifecycle platform
Lendlease Podium's streamlined, digitised and interconnected supply chain will unlock efficiencies across the entire design, construction and property supply chain and operating model while achieving the best outcomes for safety and sustainability.
In addition, Lendlease Podium will also be offered as-a-service to the broader industry to provide greater clarity and detail as well as smarter investment, bigger savings and improved risk management throughout the entire lifecycle of a project.
Moving towards Industry 4.0
With a long history of innovating and understanding issues faced by the industry, Lendlease is now accelerating to Industry 4.0, focusing on delivering and enabling transformation through digitalisation.
Dawn Lim, Vice President and Head, Commercial & Professional Services, EDB, said: "The Product Development Centre by Lendlease will add exciting digital capability to the built environment ecosystem. This will create new jobs in the built environment sector that a wide range of talent, from seasoned professionals to new entrants to the workforce, can aspire towards. We look forward to working with Lendlease, and other like-minded companies, to further drive transformation and productivity within the built environment industry."
Harnessing over 60 years of its integrated experience in property development, construction and investment, Lendlease's significant investment underlines its commitment to shaping and growing its digital business with the aim of steering the digitalisation of the built environment sector towards autonomous buildings of the future.
Autonomous Building is more than just unlocking efficiencies. At the heart of it, it is about adopting a Design for Manufacturing and Assembly (DfMA) mindset, changing the way we look at construction as we move towards industry 4.0 – shifting from labour intensive to skilled-based ways of working. It is about urbanisation and place making, making sure that we create and operate the best places that bring about the best in safety, health and well-being.
Richard Kuppusamy, Lendlease's Head of Digital Integration commented: "Think of Lendlease Podium as an operating system for real-estate, which allows us to harness the power of data driven insights in everything from creating buildings to improving operational efficiency, sustainability, and provide the best user experiences. Imagine a building that enhances your experience by adapting to your preferences – one that soothes, entertains, improves wellbeing, and reduces energy consumption with minimal human intervention."
"This is what we call the 'Autonomous Building'. Lendlease Podium will be the conduit that enables us to achieve this automation in creating the best places for our users," he added.
Inaugural Autonomous Building Summit
In conjunction with the launch of its regional product development centre, Lendlease is proud to host its inaugural Autonomous Building Summit today. The Summit involves a full day of quality keynote and specialist sessions, live Q&A and access to a virtual suite of product demonstrations and solutions.
The virtual conference brings together international thought leaders from government, property, construction, technology and industry, including, but not limited to:
Virginia Haussegger AM, Chair and Founding Director of the 50/50 by 2030 Foundation, at the University of Canberra, Chief Editor of BroadAgenda (as Moderator)
Dawn Lim, Head of Commercial & Professional Services, Singapore Economic Development Board
Connie Ang, Director, Strategy and Planning & Centre Director, FutureNow Innovation Centre, Singtel
Minister Victor Dominello, Senior Minister, New South Wales Government
Andrea Chegut, Director of the MIT Real Estate Innovation Lab
Mr Adam Beck, Executive Director, Smart Cities Council Australia New Zealand Secretariat, Centre for Data Leadership
Distinguished Professor Genevieve Bell AO FTSE, Director of the 3A Institute, Australian National University, and Senior Fellow, Intel
Rick Harshman, Managing Director, Google Cloud Asia Pacific
Mark Golan, Vice President & COO, Real Estate Investments & Development, Google
Selina Short, Managing Partner, Real Estate & Construction, EY
Steve McCann, Group CEO and Managing Director, Lendlease; William Ruh, CEO, Lendlease Digital; and Tony Lombardo, CEO Asia, Lendlease also join the Summit as guest panelists.
About Lendlease
Lendlease is a leading international property and infrastructure group with operations in Australia, Asia, Europe and the Americas.
Our purpose is Together we create value through places where communities thrive.
Headquartered in Sydney, Australia, and listed on the Australian Securities Exchange, Lendlease has approximately 12,100 employees internationally.
Our core capabilities are reflected in our operating segments of Development, Investments and Construction. The combination of these three segments provides us with a sustainable competitive advantage and allows us to provide innovative integrated solutions for our customers.