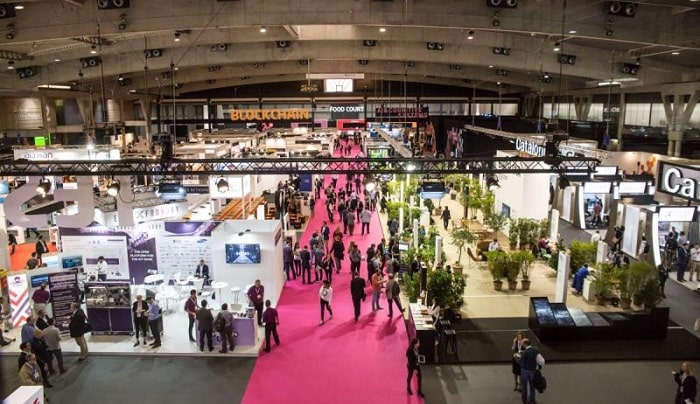 Digitalisation is making a relentless headway and transforming all kinds of industries and economic sectors, as a result of which many companies are assessing the most suitable technologies to invest in. To help them in their decision-making and implementation, the time has come for another IoTSWC (IoT Solutions World Congress), the international flagship event that will bring together more than 400 exhibitors, including the world's leading suppliers of IoT, artificial intelligence and blockchain solutions. It will also host a congress with over 400 speakers who will discuss the benefits of digitalisation based on their experiences in different businesses, analysing the challenges and new implications opening up in this era of smart connectivity.
Organised by Fira de Barcelona in partnership with the IIC (Industrial Internet Consortium), the IoTSWC will be held from 29th to 31st October in Gran Via venue. It's the largest international event devoted to the industrial internet and, throughout its history, has complemented its offering with other converging technologies that are accelerating the digital transformation of sectors such as transport, manufacturing, healthcare, energy, utilities, construction, infrastructure, retail, and agriculture, among others.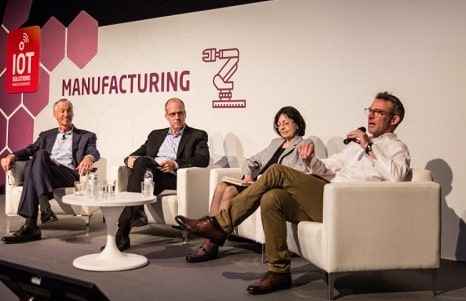 Growth and maximum international reach
This year the IoTSWC is expected to grow by 15% compared to 2018 in terms of the number of exhibitors. The companies set to attend include those from the information technology sector, software platform developers, cybersecurity companies, service and telecommunications providers, industrial automation firms, consultancy firms, hardware manufacturers, technological and R&D centres, incubators, associations and IoT-related entities.
The list of participating companies includes Microsoft, Sas, Vodafone, Nutanix, Deloitte, T-Systems, Libelium, Kaspersky, Orange, Siemens, Fiware, Hitachi, Relayr, Thingstream, Zyfra, Emnify, Linux Edge Foundation. Things O2 and ARM through their headquarters. Leading companies adopting IoT solutions from different sectors, for instance Roca, will also attend via the industry partner programme. The countries with more exhibiting companies are Spain, the USA, China, France, Germany and the United Kingdom.
In addition, IoTSWC 2019 will have international and institutional pavilions. In this regard, the presence of stands from Greece, Austria, Germany, Spain, Catalonia and Barcelona has already been confirmed; these will contribute a large number of companies to the event, many of them SMEs and start-ups linked to the IoT ecosystem.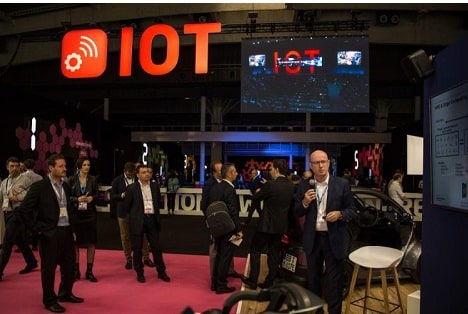 A new feature of this year's fair will be a specific area called IoT Solutions.Font, which will provide visibility for start-ups with original and innovative IoT, Artificial Intelligence, and Blockchain based products and services that have already been tested in the market and with potential for internationalisation. In partnership with Conector Startup Accelerator, about twenty start-ups from all over the world have been selected, which, in addition to being exhibited at the trade fair, will take part in a competition to choose the best one. There will also be a networking activity involving investors, sponsors and visitors interested in finding out more about their solutions. The winning start-up will gain direct access to a Connector acceleration programme.