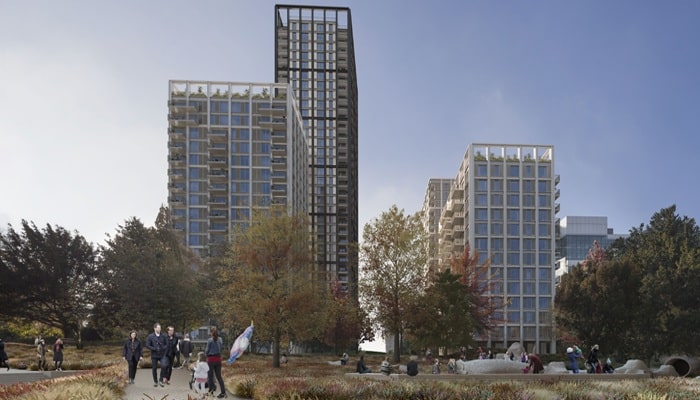 Housebuilder Vistry Group has revealed 70% of normal production capacity has already been restored, as its teams get used to the new Covid-safe operating procedures
In its latest trading update, Vistry Group said its partnerships division has 'led the return to site' and was the most resilient part of its business.
The housebuilder is now operating across all of its 73 contracting sites and continues to increase the future pipeline. In respect of partnerships development activity, Vistry is now operating on 31 of its 34 sites.
Greg Fitzgerald, chief executive of Vistry Group, said: "In these unprecedented times, the group's performance during lockdown has been better than initially expected in respect of reservations, completions and cash management.
"We are pleased by how effectively our site management and health and safety teams have adapted to the new operating procedures. "As a result, we currently have more than 5,600 operatives working safely across our developments and expect productivity to continue to increase.
"The continued strength of Vistry Partnerships throughout the past two months has proven our rationale for the acquisition, which has given us a highly resilient business underpinned by significant demand for affordable homes."
Over the past eight weeks Vistry has exchanged on 310 homes and legally completed a total of 257 private sales. The housebuilder has a strong forward sales position, with housebuilding reservations totalling £1.5bn.
The company said it was currently operating on 119 out of a total 172 housebuilding developments and expect this to continue to increase. "Our focus remains on the completion of homes which are watertight and where we have clear visibility of completion and cash realisation," added Vistry Group.