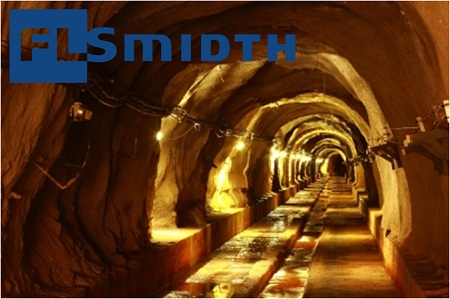 Belo Sun Mining Corp has awarded FLSmidth the first phase of an Engineering, Procurement and Construction (EPC) contract for the Volta Grande gold project located near Altamira in Pará State, Brazil.
The contract includes the completion of basic engineering, selection of construction contractors and the execution planning of the process facility.
Belo Sun is a Canada-based mineral exploration and development company with a portfolio of properties focused on gold in Brazil. Belo Sun's prime focus is on advancing and expanding the Volta Grande project. Peter Tagliamonte, President and CEO of Belo Sun, commented: "We are very pleased to partner with a leading international mining technology and equipment supply company with a successful and proven track-record in Brazil. We believe that their extensive experience in the country, particularly in Para State, will complement our own project development and mining teams as we prepare to begin construction at Volta Grande."
Group Executive Vice President of the FLSmidth Minerals Division, Manfred Schaffer added: "FLSmidth is an industry leader in designing, equipping and constructing full flowsheets. With our unique process-knowledge and industry leadership in gold recovery, we challenge conventions and bring better solutions to light."
Subsequently as a part of a full contract, FLSmidth is expected to support the development of the Volta Grande Gold Project with technology, design; metallurgical test work validation; sourcing and delivery of proprietary process equipment including the crusher, mill, screens, thickeners, conveyors, pumps & cyclones, leach tanks, CIP carbon regeneration, elution circuit and the gold room; construction; training; commissioning and ramp-up support. Belo Sun's estimated value of all phases of the contract is approximately US$100 million.
Belo Sun Mining Corp. estimates the Volta Grande gold project contains more than 4.8 million ounces of measured and indicated gold, and the mine would produce an average of 167,000 ounces over 21 years. It is expected to become Brazil's largest gold mine.
Global
Jette Westerdahl
Marketing Communications Manager
Mobile: +45 3093 1855
jewe@flsmidth.com