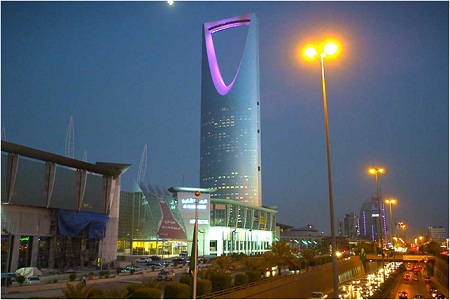 Bechtel, a global leader in engineering, procurement, and construction, has been awarded a contract to support setting up and operating the National Project Management Organization (NPMO) in Saudi Arabia.
NPMO (known as "Mashroat") will support Saudi government agencies to effectively deliver complex infrastructure projects, in line with Saudi Arabia's "Vision 2030" plan to modernize the Kingdom's administration.
"Bechtel is privileged to have worked in Saudi Arabia for 70 years developing megaprojects from oil and gas facilities to airports and critical infrastructure.  We thank the National Project Management Organization for the opportunity to continue our legacy in the Kingdom," said Dr. Amjad Bangash, General Manager, Infrastructure – Europe, Africa and the Middle East, Bechtel. "We are committed to making a success of the NPMO, a catalyst for continued economic growth in Saudi Arabia."
"Bechtel will mobilize experts from across the company to develop world-class systems and processes for the NPMO, and to share these new tools across all Saudi government ministries and entities," said Georges Chahine, Program Director, Bechtel. "We will train Saudi nationals and implement a knowledge management system."
The new contract builds on Bechtel's experience assisting the Royal Commission of Jubail and Yanbu in the development and expansion of Jubail and Ras Al Khair industrial cities. Bechtel has worked on significant infrastructure projects in Saudi Arabia, including King Fahd and King Khalid airports, and Ras Al Khair aluminum smelter. It is currently working on Lines 1 and 2 of the Riyadh Metro project. The company has also recently launched a graduate training program to train and hire up to 75 students from the Riyadh College of Technology.
About the National Project Management Organization (Mashroat):
The NPMO is being established with the aim of improving the government's capital expenditure program, to enable government entities' project management offices to develop and improve related policies and create a dynamic ecosystem to deliver efficient and effective projects with the greatest impact.
ABOUT BECHTEL
Bechtel is one of the most respected global engineering, construction, and project management companies. Together with our customers, we deliver landmark projects that foster long-term progress and economic growth. Since 1898, we've completed more than 25,000 extraordinary projects across 160 countries on all seven continents. We operate through four global businesses: Infrastructure; Nuclear, Security & Environmental; Oil, Gas & Chemicals; and Mining & Metals. Our company and our culture are built on more than a century of leadership and a relentless adherence to our values, the core of which are safety, quality, ethics, and integrity. These values are what we believe, what we expect, what we deliver, and what we live.  www.bechtel.com