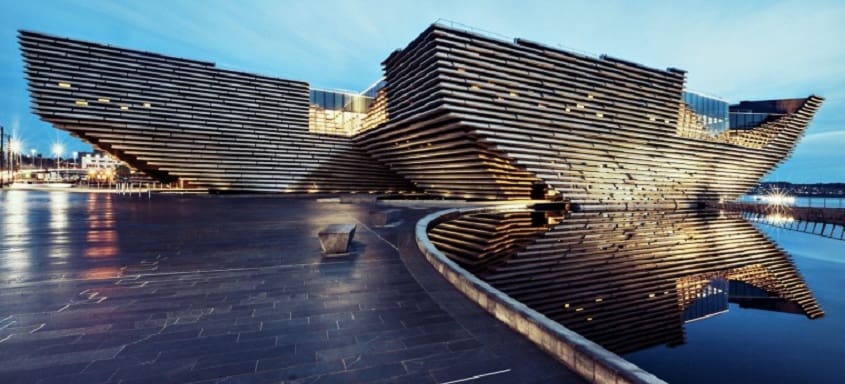 BAMTCP Atlantic Square, a joint venture between BAM Properties and TCP Developments, and LGIM Real Assets (Legal & General) have confirmed that work will begin in March 2018 on the development of circa 284,000 sq. ft. of Prime Grade A office space at Atlantic Square in Glasgow, 187,000 sq. ft. of which will house the next UK Government hub, and will be funded by Legal & General Retirement with BAM TCP Atlantic Square funding the remaining 97,000 sq. ft. of speculative space.
Secured by the development team, HM Revenue and Customs (HMRC) has formally signed an agreement to lease the new ten storey Building 1 at Atlantic Square, Argyle Street in Glasgow, for a minimum of 20 years. HMRC will be taking an estimated 187,205 sq. ft. of office space, eventually accommodating around 2,700 full-time equivalent employees from across the department by 2021. Atlantic Square is the 10th of the 13 new UK regional centres that HMRC has announced, as part of its transformation plans to create a tax authority fit for the future.
Legal & General's forward funding of part of the development has enabled the joint venture of BAM Properties and TCP Developments to start the development of the two building scheme. The buildings have been designed by concept architects Cooper Cromar with further refinement by BAM Design and the scheme will be built by BAM Construction. Property firm JLL advised HMRC during the selection process while BAM TCP Atlantic Square were advised by Cushman & Wakefield.
Construction work is expected to begin in March 2018. BAM TCP Atlantic Square is speculatively developing Building 2 which comprises 96,650 sq. ft. of high-quality office space and which will be complete and ready for occupation in 2020.
This letting represents Legal & General's sixth Government hub forward funding deal and will see HMRC become one of the largest employers in Glasgow. LGIM Real Assets has secured the funding on behalf of Legal & General Retirement, which invests in high-quality, long-term UK assets that generate income streams that match its commitments to pensioners.
Adam Kerr, Head of Annuity Transactions, LGIM Real Assets, said: 'This is a great deal for us and will act as a further catalyst for this area of Glasgow, regenerating a long vacant site, creating new jobs and driving economic growth.'
Hayley Rees, Head of Direct Investments at LGR, said: 'It is a great investment fit for us as it enables us to fulfil pension promises to our customers in an efficient way, whilst playing a part in driving job creation and economic growth, which is good for business as well as our customers.'
Dougie Peters, Managing Director of BAM Properties, said: 'We are delighted to be working with LGIM and HMRC on this Grade A office development which will become one of 13 state-of-the-art regional centres for HMRC. Simultaneously, the BAM TCP Joint Venture is speculatively developing Building 2 at Atlantic Square because we believe there is a high level of demand in Glasgow for premium office space. 
BAM Properties has a long and successful history of knowing when the time is right for major commercial developments in Glasgow – such as 110 Queen Street and the Clarion Building and we are confident that Building 1 and Building 2 at Atlantic Square will be equally good news for Glasgow.'
Jon Brand representing Taylor Clark Limited on the JV Board said: "We are delighted that after a 10 year association with the Atlantic Square site, we are now able to see the development fulfil a strategic role within the Broomielaw area, which has for some time been identified by Glasgow City Council as a major area of future office and commercial development. Taylor Clark has a long history of successful office development in Glasgow, including the nearby Meridian Court and esure buildings on Cadogan Street.
We are excited about the future of the Atlantic Square project which further enhances the infrastructure and employment opportunities in this area."
Angela White, Head of Corporate Services at JLL in Glasgow, said: "The Government's decision to relocate another regional hub in Scotland is testament to the strength of the commercial property market and standard of living in Glasgow.
Atlantic Square was selected following a robust process which considered a broad range of criteria as well as cost efficiencies. Situated in the heart of Glasgow's International Financial Services District, and within walking distance of both major train stations, the vibrant mixed use development will provide excellent connectivity for staff and visitors."