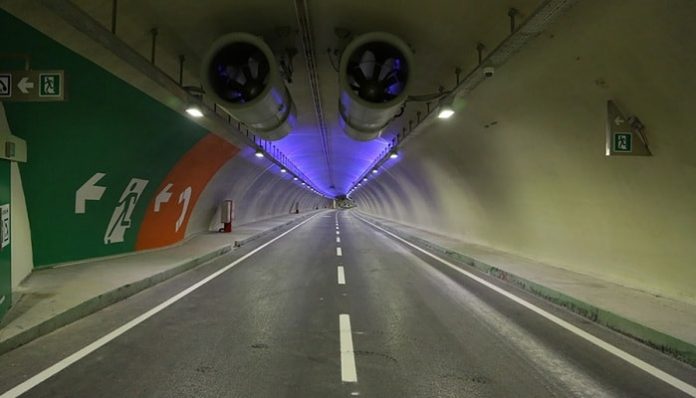 Arup's innovative ventilation work on world's first intercontinental road tunnel recognised at New Civil Engineer's Tunnelling Festival Awards
Arup's ventilation system optimisation work on the Eurasia Tunnel in Istanbul was awarded the 'Innovation in Maintenance and Renewal Award' at New Civil Engineer's Tunnelling Festival Awards 2018.
The awards celebrate global expertise and project excellence in tunnelling and the judges praised Arup's Eurasia Tunnel ventilation team for "leveraging available data to significantly reduce operating costs and improve air quality for road users."
The optimised ventilation operation schedule put in place provides energy savings of up to 80% compared to the original schedule and guarantees the system under any traffic conditions. In order to enable this, the project team used available data to develop an improved ventilation monitoring system for the road tunnel, based on an enhanced understanding of the true in-tunnel conditions.
The judges commented that the team "demonstrated an innovative approach to driving better performance from existing physical infrastructure and the financial and customer benefits were significant".
The 5 km long Eurasia Tunnel is the first intercontinental road tunnel in the world and provides an improved connection between the Asian and the European sides of Istanbul via a double-deck highway tunnel under the seabed. Arup provided a range of advisory and technical services on the project, including lenders' technical advisory services from the design phase to construction monitoring, including traffic audit services.