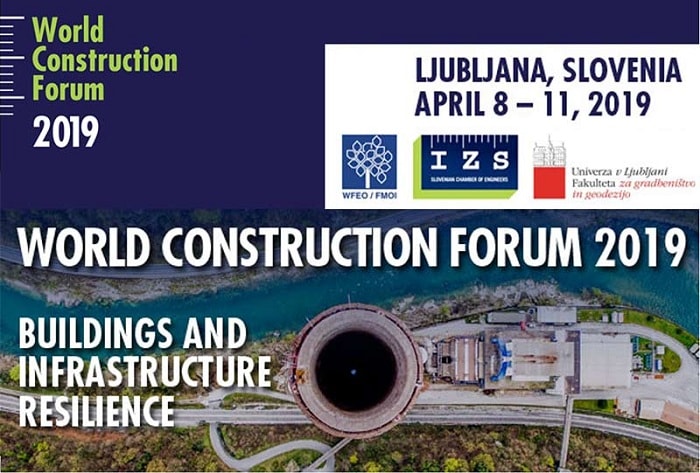 We present you new keynote speaker at forum opening
Our last keynote speaker is dr. Mark Coleman. He was part of the reconstruction of railway infrastructure in London with the use of Building Information Modeling (BIM). It was a huge project, worth more than 17 billion euros, and dr. Coleman was in charge of documentation for 3D models. Before work with London Railways dr. Coleman worked in Hong Kong, Australia and Great Britain in various fields, from construction to telecomunications. His work is focused on the use of digital technologies for more efficient decision making and management of buildings.
On the forbes magazine 30 under 30 list
One of the keynote speakers in Theme 6, titled »Digitally engineered built environment: BIM lifecycle and Facility & Asset – Management«, will be dr. Sakhty Selvakumaran, which was chosen by Forbes magazine as one of 30 most important engineers under 30 years in the world. Dr. Selvakumaran from Cambridge University will present advanced methods of digital monitoring and analysis of infrastructure.
Video presentation
You can find our presentation video for WCF 2019 here – https://www.youtube.com/watch?v=N04TDn1yZ4c
Registration in progress
The registration to the forum and to the WFEO meeting is fully in progress.
Please register on-line: https://cankarjevdom.eventsair.com/2019-world-construct-forum/wcf-2019-registration-site/Site/Register
On-line registration enables you to register for the forum, the WFEO meeting, the social programme (accompanying events: technical visit, gala dinner), accommodation and sightseeing (trips).
More information on hotel accommodation, gala dinner, technical visit and sightseeing: https://www.wcf2019.org/registration/
We are kindly inviting you to join us and LIKE us at the Facebook page: https://www.facebook.com/WCFLJ2019/
And follow as on LinkedIn: https://www.linkedin.com/company/inzenirska-zbornica-slovenije/
Organizers & information
Organizers:
Slovenian Chamber of Engineers
Faculty of Civil Engineering and Geodesy, University of Ljubljana
World Federation of Engineering Organizations
Information for speakers/authors:
Faculty of Civil Engineering and Geodesy, University of Ljubljana, secretariat@wcf2019.org
Information for WFEO Delegates:
Slovenian Chamber of Engineers, Ms Polona Okretic, E-mail: polona.okretic@izs.si , Phone: +386-1-547-33-17
Information on registration and accommodation:
Cankarjev dom, Cultural and Congress Centre, E-mail: registration@cd-cc.si , Phone: +386 1 241 7136, Fax: +386 1 241 7296
About forum:
https://www.wcf2019.org/