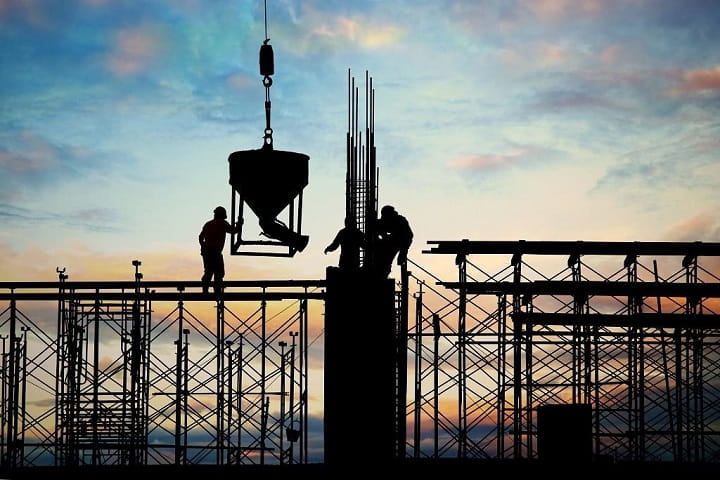 Whether you work at heights occasionally or routinely, you need to take the necessary safety measures to protect yourself. It takes a slight error of judgment for a severe accident to happen. Falls from heights on construction sites may result in some of the most severe injuries, and sometimes, fatalities.
Some of the injuries you are likely to experience after a fall maybe:
Head and brain injuries
Cuts and bruises
Bone fractures
Eye and ear injuries
What Does Working at Heights Mean?
According to OSHA, any work that is done at four feet or more above the ground can be defined as working at heights. Most people falsely believe that one has to work several tens of feet up to be working at heights.
However, if there is a risk of severe fall and accident, you're definitely working at heights. To avoid severe injuries and fatalities after a fall, consider these safety tips.
Use of Railing
Experts recommend railing as one of the most crucial safety tools that people working at heights should consider for protection. Rails provide a barrier to the workers as they perform their work.
All the construction site workers working at great heights are supposed to work within the railing to prevent an accident. Besides, guardrails are certified by OSHA, and they meet the safety standards needed for workers performing their job duties at heights.
Use Personal Fall Arrest Systems
A personal fall arrest system is safety equipment designed to handle you while working at heights, thereby preventing possible falls and injuries. It is a certified system that is recommended by OSHA and other workers' safety organizations.
However, you need to conduct comprehensive research before determining what you need to keep yourself safe. A fall protection system should fit you well so that you can feel comfortable while working. You'll also need to put price considerations into perspective when you're choosing a quality fall arrest system.
Understand Fall Distance
Having all the necessary safety equipment while working at heights is very important, but you have to understand heights so that you can be able to set your system accordingly.
Many construction workers have experienced devastating accidents simply because they did not understand fall distance. Therefore, you have to pay attention to what height you're working at so that you can have the fall protection system adjusted adequately.
For example, you need to set the system to safety levels several feet away above the ground. This way, the system can keep you from touching the ground while falling, thereby preventing an impact.
Use Ladders Properly
A ladder is one of the pieces of safety equipment that people working at heights can use. It is available in most homes, and most people take it for granted. However, just because you have used a ladder at home does not mean that you can use it at a much higher height in the workplace.
Read and understand how to safely use ladders at much greater heights for your safety. Any false assumption that you can adequately use safety equipment on a construction site just because you've previously used it at home may lead to serious accidents.
What to Do if You're Injured in the Workplace
While working at great heights, the risk of being injured is always high. It is employers' responsibility to ensure that all safety measures have been put in place to protect workers.
However, if you were injured at work because of your employer's negligence, you need to call a lawyer specialized in construction site accidents to ascertain the best course of action. An attorney can help you squeeze enough compensation to cover all medical bills and lost wages when worker's compensation is not enough.