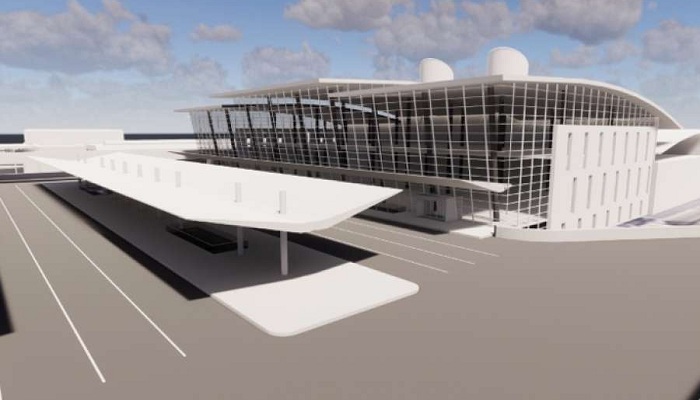 Houston Airport System has broken ground on the new $1.2bn Mickey Leland International Terminal (MLIT) at the George Bush Intercontinental Airport (IAH) in Houston, Texas, US.
Work has started with the demolition of Old Terminal C North to make room for the new Mickey Leland International Terminal, which will feature six new gates to accommodate wide-body aircraft.
The work is part of IAH Terminal Redevelopment Program, which includes refurbishing the existing MLIT and demolition of the Terminal D/E parking garage. The MLIT is planned to be completed by 2022.
The redevelopment project is expected to create an international terminal processor between Terminals D and E, where all the international ticketing counters, security checkpoint lanes and baggage claims will be consolidated. The redevelopment will include two concourses, one each in the current terminals.
Houston Airport System (HAS) chief infrastructure officer Robert Barker said: "This is a signature moment as we continue our exciting IAH Terminal Redevelopment Program (ITRP) journey.
"Aviation Director Mario Diaz has called the ITRP perhaps 'the most significant expansion project ever undertaken by the Houston Airport System.' ITRP will be a catalyst for the HAS's continued growth and development for many, many years to come.
"We're moving toward our 5-star goals – to make the passenger experience at George Bush Intercontinental Airport second to none."
HAS is the operator of George Bush Intercontinental Airport.
The development of additional international facilities is aimed at supporting continued growth in international traffic at the airport as well as addressing capacity constraints in the central terminal area, and improving baggage handling system capacity and reliability challenges.
While the International Terminal Complex will support IAH international flight operations, the additional international gates will accommodate continued airline growth.
Barker added: "The teams that we have assembled are working hard with regard to achieving these goals.
"These efforts will serve to accommodate the long-term travel demands of a public that deserves our very best!"