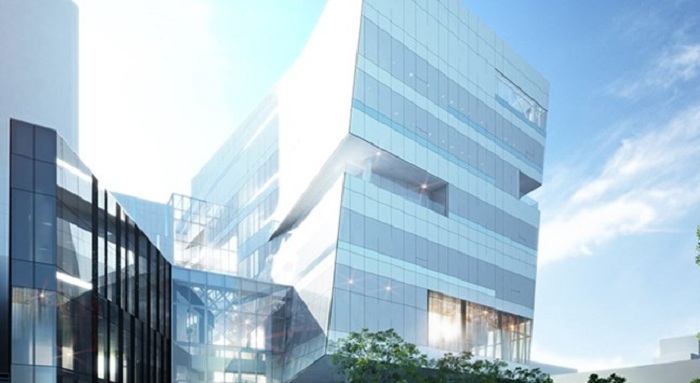 HEC Montreal has broken ground on a $235.2m building in the downtown business district in Quebec, Canada.
Located on part of a property next to St Patrick's Basilica, between côte du Beaver Hall and rue Saint-Alexandre, the new building will house research and teaching facilities.
HEC Montréal board of directors chair Desmarais said: "A new decade is at our door; the world is evolving rapidly, and private- and public-sector needs to meet these changes are also evolving.
"Universities must have the tools to keep them at the forefront of these social transformations, and be able to give socio-economic players the means to keep Quebec at the head of the pack."
Planned to be opened in spring 2022, the new 24,107m² building will also house a centre for knowledge transfer and co-innovation bringing together several research and knowledge transfer units.
HEC Montréal director Federico Pasin said: "We are very excited to be coming back to downtown Montréal, as it will help us strengthen our already strong connections with the business community.
"It will also be an opportunity to expand our research and knowledge transfer activities in areas such as entrepreneurship, artificial intelligence and the user experience."
The new HEC Montréal building will feature 27 classrooms, a 300-seat auditorium and a conference and event centre.
HEC Montréal said that the building will also be home to activities carried out in close collaboration with the business community.
Additionally, the building will feature a library, common areas, cafeteria, indoor garden and terrace on the eighth floor.
Quebec Minister of Economy and Innovation and Minister Responsible for the Lanaudière region Pierre Fitzgibbon said: "One of our government's priorities is to build more bridges between the university and research communities and Quebec firms.
"That is why we are supporting the construction of this new building, as it will foster innovation synergy by housing applied research and knowledge transfer units, whose work can only benefit Quebec businesses."
Backed by Quebec government's $108.5m funding, the project will receive $87.4m from HEC Montréal and $39.3m from the HEC Montréal Foundation.