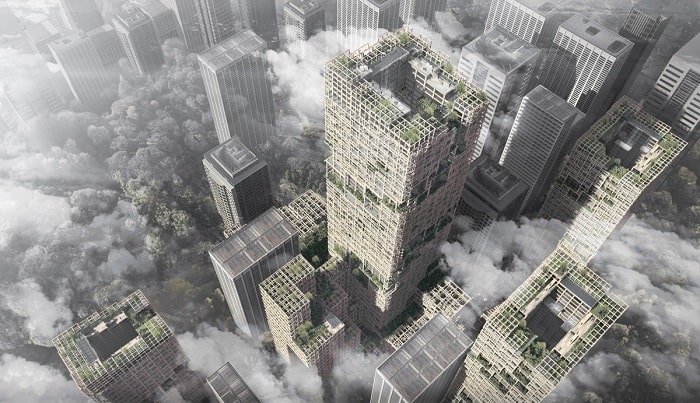 Nikken Sekkei, the leading Japanese architectural, engineering, and urban design firm will be showcasing its recent study on sustainability and wooden structures and the multi-billion-dollar W350, the tallest wooden skyscraper when completed, during Cityscape Global taking place at the Dubai World Trade Centre until the 27 September.
Nikken, who will exhibiting a range of tall buildings and sustainable projects they have been instrumental in designing, will also be underscoring the positive environmental impact the use of timber in construction could have around the world.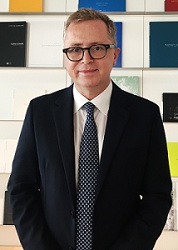 Dr. Fadi Jabri, Nikken's Executive Officer, Principle responsible for MENA, CIS, India, Australia and Europe regions, said: "There are far reaching benefits beyond reduced carbon emissions. In Japan for example, where W350 will be built, by engaging the use of wood for high-rise urban buildings and increasing demand for timber, there is an excellent opportunity to revitalise the country's forestry industry and make it more sustainable.
"Increased demand for timber at local level requires greater management of the country's forest, the management in turn ensures their health, which then promotes the absorption of CO2 and ultimately creates a greener environment for every citizen – this is our commitment to sustainable urban living."
The US$5.5 billion W350 mixed-use design project, is progressing with several concept studies already taken place to make the development a reality and to create a blueprint that will eventually see timber structures hundreds of metres tall common place throughout Japan and the rest of the world.
One drawback of building with wood is the high cost, almost double what a conventional high-rise would be. However, Nikken believes research and technological advancement in wood construction will make the project more economically feasible.
"When we began working on this project one of the goals was to develop innovation to make large-scale wood constructions a reality and more affordable. We envisage in the years to come a raft of new materials and methods that will make this a reality and cities around the world more environmentally friendly," added Dr. Jabri.
Nikken can be found at Cityscape Global, Dubai World Trade Centre, Hall 2, Stand 2D20.
About Nikken Sekkei
One of the world's largest architectural and engineering design firms, Nikken Sekkei employs over 2,770 professional staff in six group companies offering comprehensive design, engineering, management, consulting and R&D services. The company's portfolio consists of over 25,000 projects in 250 cities, in 50 countries. These projects cover a broad range of services including master plans and mixed-use developments, transportation (airports and railway stations), offices, R&D, education and culture, production and logistics, healthcare and welfare, commerce, hotels, and residential complexes. For more information, please log on to www.nikken.jp