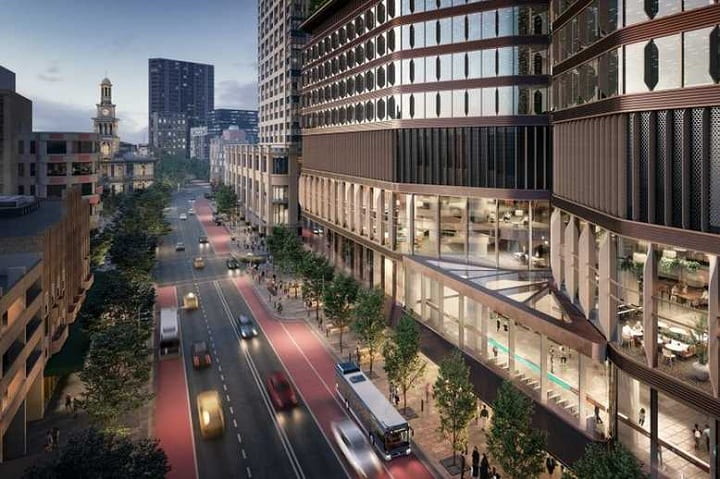 CPB Contractors gets awarded the New Sydney Metro City & Southwest Pitt Street Station contract
Country Infrastructure – Australia – Australian Construction Company, CPB Contractors of the CIMIC Group will build the New Sydney Metro City & Southwest Pitt Street Station. The part of Sydney Metro which happens to be Australia's biggest transport project is set to generate revenue of around $317mn for CPB Contractors. The project involves integrated station development of a 250 meter long underground Pitt Street Station running from Park Street to Bathurst St, between Pitt and Castlereagh Streets and also connect the station entries with retail and commercial facilities. Besides this, CPB contractors in collaboration with the Oxford Properties Group shall also work on the design and construction of two 39 storey's high buildings above the station. One building will comprise of commercial office space and the other one will be a build to rent residential building.
According to the CIMIC Group CEO, Michael Wright, this coveted project has been awarded due to the group's robust track record of providing quality and important infrastructure to benefit communities and hence drive economic growth. CPB Contractors Managing Director, Juan Santamaria added that this project further is a major step towards expansion and success of CPB Contractors.
Work on the project will begin in 2020 and is expected to finish in 3 years time. According to an estimate, the Sydney Metro will deliver 31 metro stations, with more than 66 kilometers of new metro rail. CPB Contractors along with its Joint Venture Partners has already been involved in the tunneling and civil works of the recently opened Sydney Metro Northwest and is currently working on the construction of 15.5-kilometer twin tunnels and related fit-out works for Sydney Metro City & Southwest.