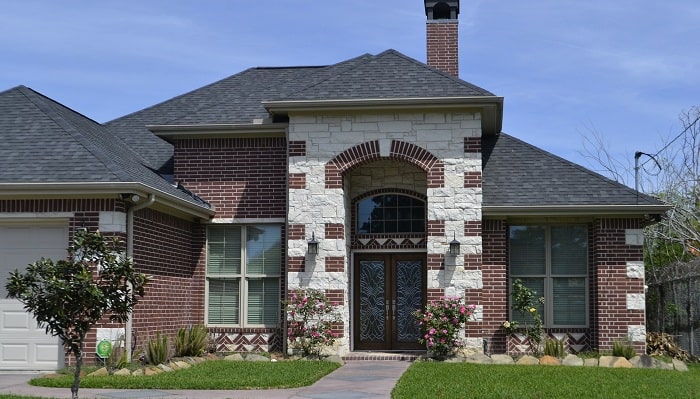 When the time comes for you to replace your roof, you know you need to invest some time figuring out what the best option for the new roof should be. With so many roofing materials on the market today, you may want to start searching for the best roofing material by finding out which one people install on their homes more frequently. Let's find out.
What is the most common type of residential roof installed today?
Nowadays, there are a few types of roofs that consumers seem to favor more than others. However, the most common type of roof on homes today is an asphalt roof.
Asphalt roofs have grown in popularity over the years mainly because, despite the competition they face from other materials, they are still the most cost-effective roofing material for the average homeowner. To install it, your roofer will need your chosen asphalt shingles and a series of other asphalt roofing accessories.
Some Interesting Facts About Asphalt Roofs
If you are a homeowner considering installing a new asphalt roof on your home, it is important to know more about asphalt roofs other than their popularity when making your decision. Here are some interesting facts:
There Are 3 Types of Asphalt Shingles
Asphalt shingles come in three different varieties which are:
Three-tab
Dimensional
Luxury
Originally, the three-tab option was the most popular one. However, dimensional asphalt shingles have grown in popularity to the point where homeowners prefer them now. The three-tab is the most economical, while dimensional shingles can simulate the appearance of a wood shake roof, making it look more interesting and appealing. The luxury asphalt shingle is the most expensive option; it is larger and made to simulate slate.
Asphalt Roofs Need Many Other Materials
A perfectly installed asphalt roof will ensure that you do not have any leaks. To achieve the perfect installation, your roofer will also need the following materials:
Roof decking
Flashing
Underlayment
Drip edge
Roof vents
Ridge capping
Pipe boots
Life Expectancy of an Asphalt Roof
When an asphalt roof is properly installed and ventilated, you can expect it to give you up to 30 years of roof coverage. However, to ensure that your roof reaches this anniversary, you should get in the habit of performing regular maintenance.
If just a few shingles are missing, it is easier to call your roofer for a repair than wait until the problem has grown so large that a replacement becomes your only option. By scheduling a yearly inspection, you may avoid issues and enjoy your asphalt roof for many years to come.
What other roofing materials are homeowners selecting?
There are many other roofing options available in the market today, and savvy homeowners are taking the time to compare lifespans, looks, and features before changing their roofs. These are some other popular options:
Metal
Metal roofs have become a favorite because of their long lifespan, look, and the many colors, shapes, and materials it comes in. You can have metal roofs made from aluminum, steel, corrugated metal, copper, zinc, and others, and they can be made to imitate other roofing options like tiles and shakes. Also, you can have them in a wide variety of colors; they are easy to keep clean and require little or no maintenance.
Ceramic Tiles
Ceramic tiles are beautiful and also have a long lifespan. They make any home on which they are installed look unique and elegant, much more so when paired with copper gutters. These tiles are made to overlap when installed, thus avoiding allowing water to seep into the home. They are more highly recommended for areas where there is not a big change in temperature throughout the year and are matched more often with homes that have a Spanish architectural look.
Slate Shingles
If you are looking for a roof that looks both elegant and sophisticated, slate is the way to go. Slate never rots and works wonders when it comes to preventing leaks. Slate also boasts an extremely long lifespan which can last over 100 years. Another quality of slate is that it comes in a wide variety of colors so that you can choose one to match your taste and the style of your home. And if, for any reason, you need a roof repair, your roofer will be able to match your existing shingles and leave your roof looking like new.
Cedar Shakes
A cedar roof is beautiful and classy and, with proper maintenance, can last about 30 years before you need to replace it. Cedar is a great insulator, lowering your energy bills. If you want to select this roofing option, look for an experienced roofer that will do a good job.