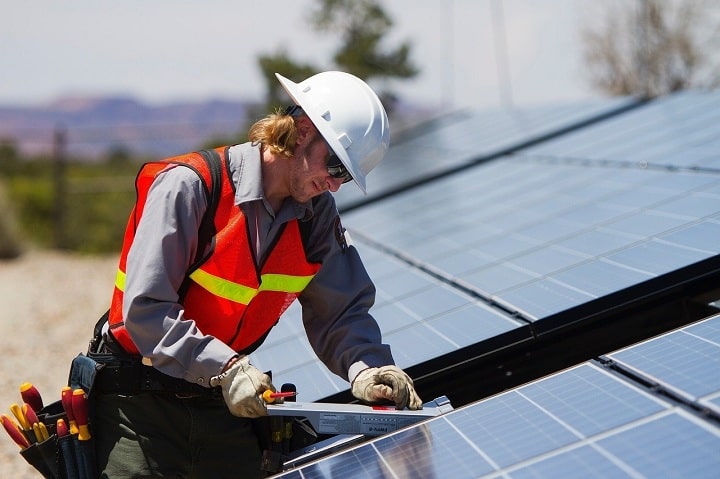 As more people become environmentally conscious, there is an increasing desire for sustainable products. For instance, some people prefer purchasing renewable products like plastic bags, shoes, toothbrushes, plastic bottles, and more. And this has made way for new businesses.
Sustainable energy is one thing people desire these days. And this has made nations, homes, and businesses depend on renewable solar power as a primary energy source. However, as the demand for solar energy increases, there is a need for more distribution and installation companies in this industry.
Starting up a solar installation business can be tasking. And aside from the regular business start-up procedures, there are other things you will need to know. You can read the solargraf blog to learn more. However, one way to learn things is by asking.
Several solar installers ask questions, and it could be about production, delivery, sales, innovations, etc. And these questions are necessary to keep them updated with market trends and remain valid in the industry. So, this article will discuss two of those questions in detail.
Question One: "How Do I Grow My Solar Business?"
Though solar energy has been on for centuries, it only recently became popular for commercial use. Therefore, it is a growing industry and offers more lucrative business opportunities. However, as with almost any business, there are limitations. And one of them is the issue of business growth.
Nobody loves to remain in one spot in life, and businesses are no exception. So to ensure business development, companies must set expectations and milestones for each phase of their business. And this requires adaptability to trends, adherence to several business rules, and good initial planning.
Neglecting these processes above can result in a business crash and loss of capital. Therefore, you must understand and apply them. The following tips below should help you start:
KYP (Know Your Product)
"What are you selling? Who are your buyers? What can you say about the product?" These and many more questions are what you need to know.
Almost every customer wants to see that you are confident in what you sell them. And not being able to provide the correct answers to their questions is one way to lose them fast. This is because the consumer sees you as an authority in the industry and expects that you can provide detailed product knowledge and resources.
However, no one can truly know everything, no matter how hard we try. So you can start by providing a knowledge database containing company procedures, vital data, facts, and more, for your staff. This will help in providing timely answers to customers' questions.
As we said earlier, solar energy distribution and installation are only gradually coming into the limelight. Therefore, there might still be some skepticism and concerns about whether or not it is a good business. So, potential buyers with interests in resale might need more clarification. And not being able to provide this can lead to lost sales.
Several customers prefer to purchase from companies that make them feel safe and address their concerns. And one way of doing that is by becoming a trusted resource source. You can click on https://smallbusiness.chron.com to know more about some ways to make your customers feel comfortable.
Market Research
Learning about your market is like studying your enemy before the battle. This way, you know where to come in from, what angles to attack, and how to approach. And with this, you have a higher marketing advantage.
To start, you need to understand who your potential buyers are, where they are, what type of products they might be interested in, and the current trends in the industry. Tackling these points can give you a head start and help you prepare a working marketing plan driven towards expansion. Else, you might spend funds and fail to meet your buyer's needs.
Branding 
We cannot overemphasize the importance of branding. A brand is not just a name or logo – it is an identity. And building one requires that you maintain a quality service delivery and production.
Also, you must ensure that your content, logo, website, and strategy align with your outstanding value proposition. With this, people can easily identify your business anywhere and anytime.
Question Two: "What Are The Benefits of Using Software In My Solar Business?"
As the world evolves, our ways of carrying out basic to complex tasks improve. For instance, businesses used a one-on-one marketing approach to engage with a customer before now. However, with the introduction of marketing, customer relationship, and management software, business operations have not just become smooth alone but also fast. And your solar business can benefit from these same software integrations.
Solar software provides several cost-efficient services and creates new solutions to everyday barriers in communication with your stakeholders and customers. Below are a few benefits of using them.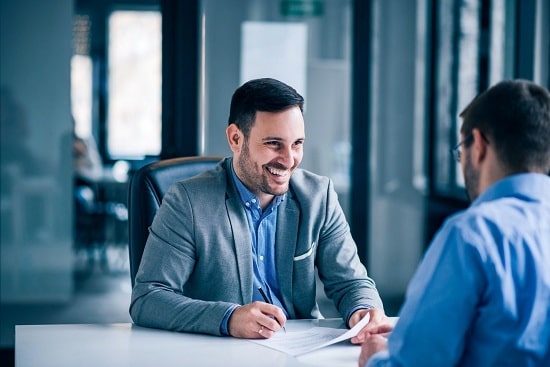 Customer Acquisition
Communication is an essential aspect of every business. And at each point, you will need to communicate with your staff, customers, or stakeholders for smooth operations. However, you might suffer operational delays and errors without a means to do this.
There are several software solutions to handle such communication gaps. For instance, a customer relationship management (CRM) tool can help you collect feedback from customers, organize periodic surveys, and more. There is just a lot you can achieve with better customer communication. You can read this article to know more about CRM tools.
Risk Reduction and Onsite Monitoring 
Life is full of risks; business likewise. And because they are inevitable, the best we can do is try to reduce them. This can be done using risk management software.
Several solar software solutions can help you manage operational and financial risks in your solar business. And these are necessary for creating a means to check onsite activities remotely. Also, they can help reduce future losses.
Conclusion
The solar energy industry is fast-growing and promising for businesses. However, to venture successfully into a niche like this, you need to be well informed. And one way to do that is by asking questions, researching, and implementing some business principles.