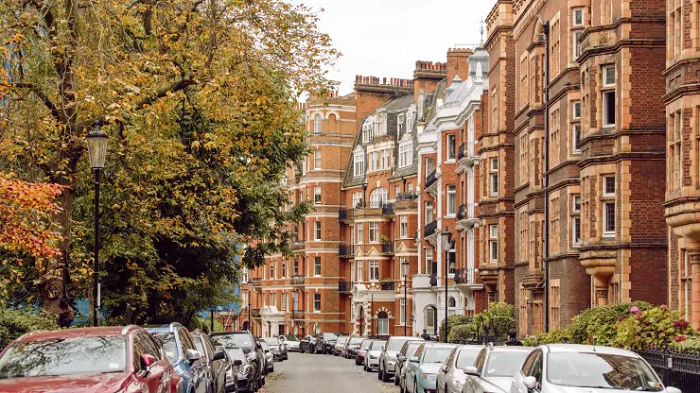 Due to double-digit price reductions brought on by the weakened pound, American homeowners are looking for deals in the U.K. Real estate in the United Kingdom is now more affordable for buyers paying in U.S. dollars due to the decline in the British pound, which is down 17.5% against the dollar so far this year. According to real estate broker and advisory firm Knight Frank, prices in London have dropped by about 20% over the previous year due to price decreases and currency effects.
Brokers and real estate professionals claim that the price declines have given Americans a unique opportunity to invest in the U.K. market, regardless of whether they're purchasing a $400,000 London pied-a-terre or a $30 million ancient mansion in the countryside. American sales have been steadily rising, according to the global head of prime sales at Knight Frank, Paddy Dring. There are individuals who are putting their plans forward and will take advantage of the chance to diversify their investments internationally for the longer term.
According to Knight Frank, the sought-after Chelsea neighbourhood of London has seen an actual discount of 19%, and Knightsbridge has had an effective discount of 17%.
Head of residential research at Knight Frank, Tom Bill, claims that discounts are over 50% in Chelsea, Knightsbridge, and Notting Hill when compared to 2014, when the British pound was worth $1.71 and real estate prices in London were 13% higher. Discounts of more than 45% have been reported in the Mayfair and Kensington areas.
For instance, a Knightsbridge house offered for 5 million pounds today would only cost $4 million as opposed to $8.6 million eight years ago.
On the largest and most expensive estates, the savings are considerably greater. Blackstone's billionaire CEO and chair, Steve Schwarzman, recently paid 80 million pounds for a 2,500-acre mediaeval estate in Wiltshire County, roughly 90 miles west of London. He may have saved up to $20 million or more on the acquisition compared to last year thanks to the decline in the value of the pound.
According to Dring, American purchasers cover the gamut, from older couples seeking smaller apartments to families searching for studios for a child attending school in the U.K. to the ultra-rich seeking out unique properties that would be wise long-term investments. He observed that there isn't a lot of pure guesswork. The buyers are typically motivated by their businesses, education, or way of life.
However, Dring noted that there is a dearth of housing nationwide, particularly for historical rural houses. But there can be significant savings for those who have money. The 1,922-acre Adlington Hall estate in the English countryside has now been advertised for sale by brokerage Savills. It is one of the most historic homes in the United Kingdom. Six farms, nearly 20 homes, an event venue, and a town hall are all located on the property. It has been in the same household for more than 700 years and was formerly owned by the British Crown.
The asking price is 30 million pounds, which, at the current exchange rate, translates to almost $33 million. Compared to a year ago, U.S. buyers saved more than $6 million when purchasing in dollars.